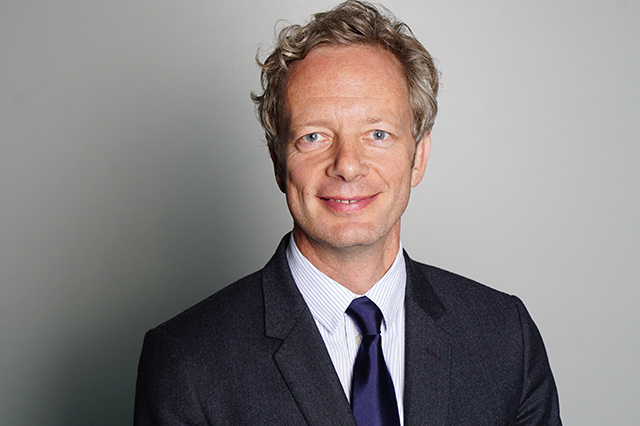 Sebastian von Einsiedel is the Vice-Rector in Europe for the United Nations University, based in Bonn, Germany.
As one of two UNU Vice-Rectors and the only one outside of UNU Headquarters in Tokyo, Japan, Mr. von Einsiedel facilitates increased collaboration of UNU with the global UN system and with key stakeholders in Europe, including Europe-based UN entities and the European Commission. He also represents the Rector of UNU in key policy initiatives and supports the worldwide institutional development of UNU.
Prior to being appointed as Vice-Rector in the fall of 2018, Mr. von Einsiedel served as the founding Director of the Tokyo-based UNU Centre for Policy Research (UNU-CPR) from its inception in 2014 until its merger with the UNU Office in New York in the summer of 2018.
Before joining UNU, Mr. von Einsiedel worked for well over a decade in and around the United Nations, at headquarters and in the field. From 2009 to 2014, he served in the Policy Planning Unit of the UN Department of Political Affairs, where he led the development of policy initiatives on conflict prevention, peacebuilding, counter-terrorism, and organized crime. In 2013, he took a sabbatical from the position to serve as a Non-Resident Fellow with the New York University Center on International Cooperation.
In 2008-09, Mr. von Einsiedel was a member of the UN Secretary-General's Strategic Planning Unit working on terrorism-related issues. From 2007 to mid-2008, he served as Political Affairs Officer in the UN Mission in Nepal.
From 2005 to 2007, Mr. von Einsiedel was the Special Assistant to the President of the International Peace Academy (now International Peace Institute) in New York.
Mr. von Einsiedel first joined the UN in 2004 as a member of the research team of the UN Secretary-General's (SG) High-level Panel on Threats, Challenges and Change, and subsequently joined the UN SG Office to support the 2005 World Summit.
Mr. von Einsiedel holds a Master of International Affairs degree from Columbia University and a Magister Artium in Political Science from Ludwig-Maximilians University.
He has published extensively on multilateral security issues and is co-editor of two books: The UN Security Council in the 21st Century (Lynne Rienner Publishers, 2015) and Nepal in Transition: From People's War to Fragile Peace (Cambridge University Press, 2012).
A national of Germany, Mr. von Einsiedel is also fluent in English and French.
To see the full profile of Mr. von Einsiedel, please click here.
Sebastian von Einsiedel can be contacted through the Executive Office of the Vice-Rectorate in Europe.
Philippa Schwarzbach-Dobson
Executive Associate, Vice-Rectorate in Europe
Phone: +49-228-815-0221
Email: schwarzbach-dobson@vie.unu.edu