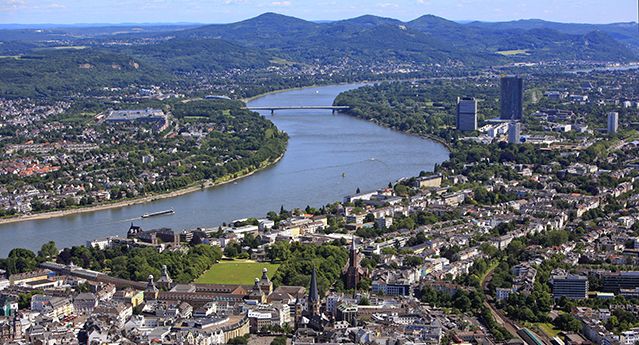 Photo by Michael Sondermann/Bundesstadt Bonn
The United Nations University Vice Rectorate in Europe (UNU-ViE) is one of two Vice Rectorates and the only one located outside Japan. UNU-ViE supports the worldwide institutional development of UN University, facilitates collaboration across the UN University and the United Nations, and shares knowledge and expertise through the development of joint activities and projects. Additionally, UNU-ViE promotes cooperation with the United Nations agencies in Bonn, as well as with other local and regional stakeholders. It aims to make UN University generated knowledge on peace, development and sustainability well acknowledged, recognized and used.
UNU-ViE hosts the SCYCLE Programme focusing on the production, consumption and disposal of ubiquitous goods and especially electrical and electronic equipment.