2018•03•31 Bonn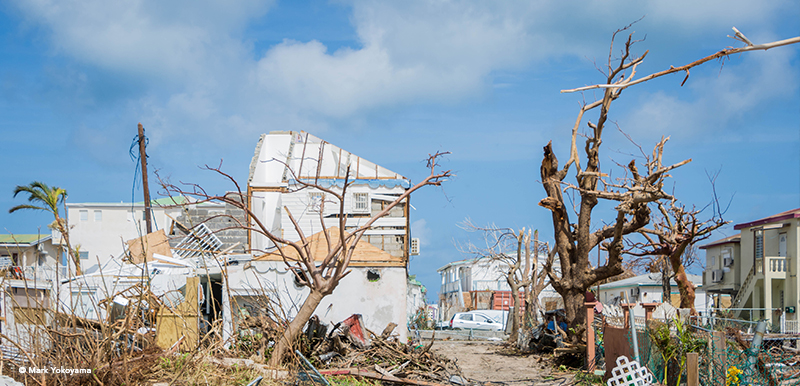 Climate Risk Insurance to mitigate damage from climate disasters
Last year, hurricanes Irma, José, Katia, and Maria raged through the Caribbean. As the next hurricane season approaches, MCII experts Soenke Kreft and Michael Zissener discuss the strengths as well as limitations in using risk insurance to help mitigate damage. Read more.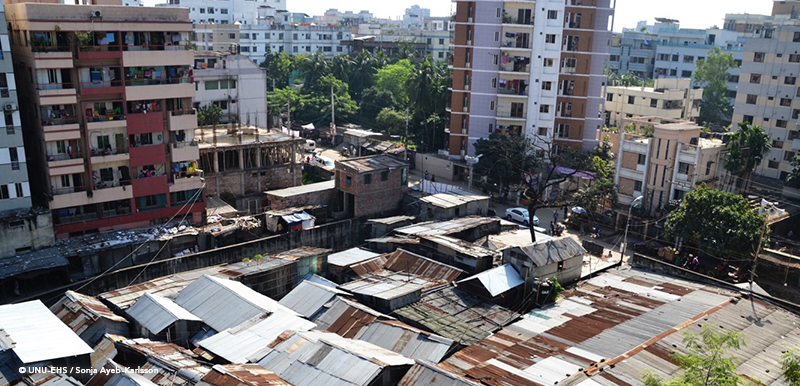 'Trapped' Populations: A new concept
UNU-EHS expert Sonja Ayeb-Karlsson analyses the concept of 'trapped' populations within the field of environmental migration. How and why did this notion develop, and what do we know about it? Read more.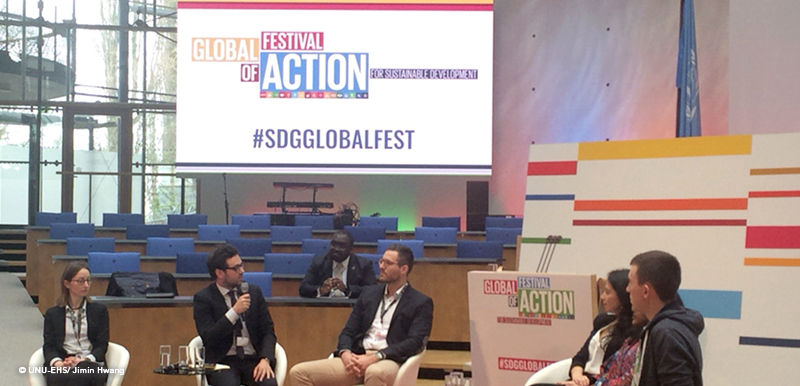 MCII expert's talk on climate risk insurance
Our expert Dr Maxime Souvignet spoke at the SDG Global Festival for Action on why climate action is needed to achieve the Sustainable Development Goals (SDGs), and how climate risk insurance can help to buffer devastation on people's livelihoods. Read more.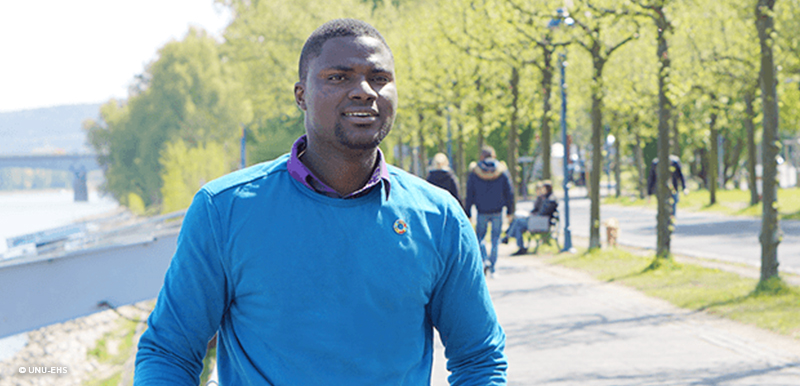 Our student Tosin Orenaike at the Humanitarian Network week in Geneva
Tosin Orenaike is studying Geography of Environmental Risks and Human Security at UNU-EHS and the University of Bonn. This year, he volunteered at the Humanitarian Network and Partnership Week (HNPW) in Geneva. Read about his experience here. Read more.
Subscribe to the e-Newsletter.
See the complete e-Newsletter