2018•02•26 Bonn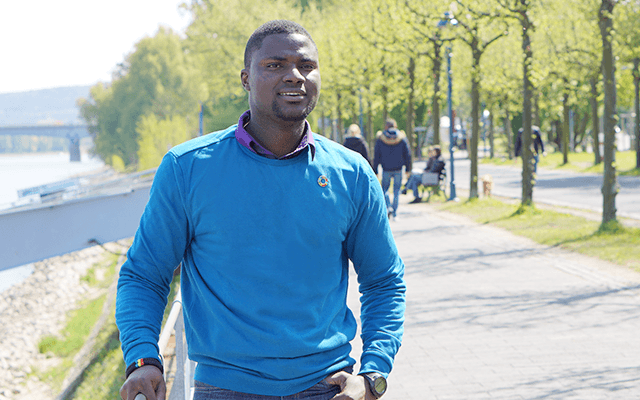 By Tosin Orenaike
"There is a need for us to be better at working together," said Jan Egeland, Secretary-General of the Norwegian Refugee Council at the opening ceremony of the Humanitarian Network and Partnership Week (HNPW) week in Geneva. It turned out this was an apt theme for the whole week – where many organisations and actors advocated for better collaboration between humanitarian groups and the private sector.
Now in its fourth year, HNPW is held in Europe's humanitarian capital, Switzerland, from 5-9th of February. Co-organised by Office of the Coordination of Humanitarian Affairs (OCHA) and UK's Department for International Development (DFID), this year's event hoped to strengthen the existing and emerging partners in disaster preparedness and response in addressing key issues.
This year, keen to try to make a difference, I decided to volunteer. It was my first time in Geneva, and the soft snow and looming mountains were a welcoming if chilly change from Bonn, Germany, where I am a student on the Joint MSc course in the Geography of Environmental Risks and Human Security with the United Nations University (UNU-EHS).
In addition to helping with day-to-day events – such as volunteering for expert talks, speed networking and registration – the HPNW was an important avenue for networking, a place to meet and connect with humanitarian experts, agencies, and NGOs.
Getting to attend sessions on crosscutting challenges in humanitarian response gave me insight into what fieldwork entails, thus expanding my knowledge in the field beyond lecture halls. Events such as the Inter-Network Day, expert talks, and coffee sessions further provided easy ways to engage experts in the field, fellow volunteers and students on internship and job opportunities.
This year featured keynote presentations of initiatives on partnerships between the private sector and government agencies. A good example was the Pick Me Project, a partnership between the Sri Lankan government and the PickMe taxi company. Together, they assist and support in the support of victims of disasters via an application that has been pre-installed on phones and in addition support in distributing relief items after disasters. This partnership was significant and innovative, utilizing local knowledge and bringing the private sector in to help to respond to disasters.
Overall, volunteering at the conference was worth the time and money. I have a broader view of different actors and agencies in the humanitarian field – and I came away with a clear sense that more coordination is needed, particularly when it comes to involving the private sector.