2022•12•23 Bonn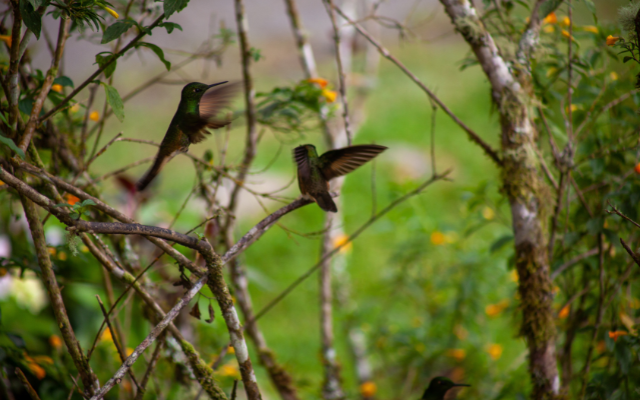 © Unsplash/Backroad Packers
UNU-EHS welcomes the new landmark framework on global biodiversity, which was adopted at the 15th Conference of Parties to the UN Convention on Biological Diversity. The Kunming-Montreal Global Biodiversity Framework (GBF) was agreed to by 196 countries and sets out an ambitious new framework with 4 goals and 23 targets for addressing the global biodiversity crisis, as well as details supporting mechanisms to aid in its implementation.
Headline targets include the "30 by 30" (aiming to achieve conservation of 30 per cent of the world's "lands, inland waters, coastal areas and oceans", as well as restoration of 30 per cent of the world's degraded ecosystems), halving food waste and reducing harmful subsidies that are damaging biodiversity by $500 billion per year, among others.
These ambitious targets signify a landmark moment in global recognition of the importance of biodiversity. However, particularly in light of how the previous biodiversity framework underachieved on its targets, the important thing is what to do now. In order to deliver on the new ambitious framework, new approaches will need to be taken and existing issues addressed.
UNU-EHS advocates for a focus on interconnectivity, based on the understanding that the multi-faceted challenges of addressing biodiversity loss can only be solved if the interlinkages between climate change, human health and sustainable development are taken into consideration.
UNU-EHS also calls for a greater emphasis on the role which nature itself can play in achieving not only biodiversity goals, but also those of climate change mitigation and adaptation. Implementation approaches incorporating Nature-based Solutions (NbS) and Ecosystem-based Adaptation (EbA), are increasingly being adopted in frameworks, such as the GBF and the Paris Agreement and are clear entry points for capitalizing on the power of nature for addressing various global challenges. UNU-EHS stands ready to support the implementation of the important new framework in close collaboration with its partners.