2015•05•04 Kenya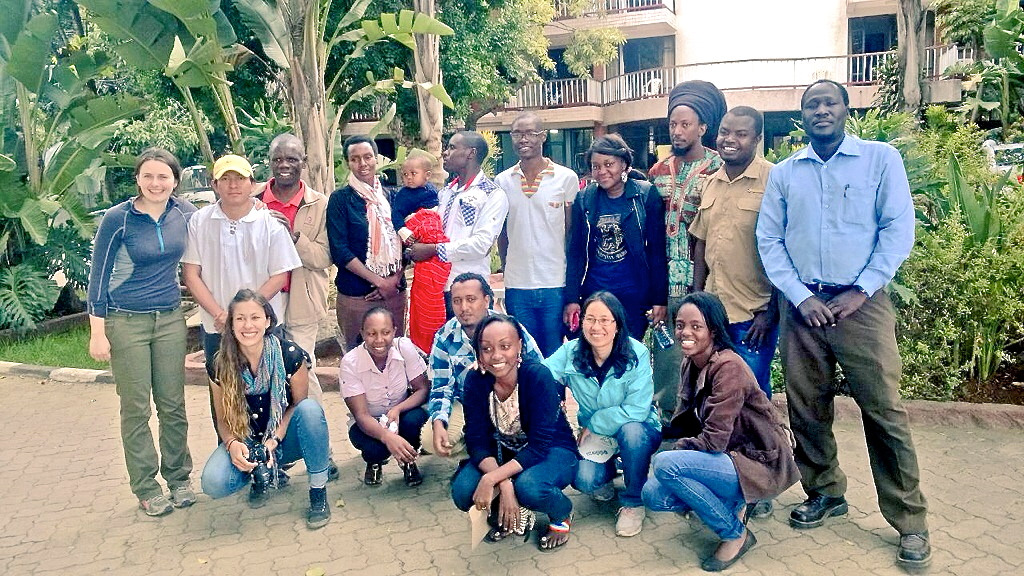 Senior Researcher Kees van der Geest and Gibika Project Manager Sonja Ayeb-Karlsson participated in the 9th Conference on Community-Based Adaptation to Climate Change (CBA9) from 27-30 April, 2015 in Nairobi, Kenya. The conference emphasized the need for measuring and enhancing the effectiveness of adaptation to climate change. The Government of Kenya, the International Institute for Environment and Development (IIED) and the Bangladesh Center for Advanced Studies jointly hosted the conference.
On April 29, Dr. van der Geest participated in the session focusing on Estimating Loss and Damage from climate-related stressors. The session addressed questions such as the importance of accurately estimating loss and damage in the adaptation process, the definition of loss and damage in the context of climate change, the tools available to assess loss and damage and the challenges and opportunities going forward. Kees van der Geest talked about the "Handbook for assessing loss and damage" that he is developing in the context of a project funded by the Asia Pacific Network on Global Change (APN) Research, and which will be published late 2015.
Ms. Ayeb-Karlsson facilitated and shared research experiences from Bangladesh in a session on 'Tools and Techniques for Measuring Effective Adaptation and Resilience'. In the form of a participatory workshop, this session presented some tools available to plan, monitor and evaluate climate change adaptation in order to determine the next steps for learning how to manage climate resilience. The 'Gibika Participatory Project Evaluation Tool', was among the tools shared with the session participants. The research method has been used in Bangladesh through the UNU-EHS, International Centre for Climate Change and Development and Munich Re Foundation Gibika research-to-action project.
The conference started off with a three days field visit to some vulnerable communities in Kenya, where the conference delegates were faced with real life adaptation strategies to climate change and environmental stress. Click here to see a photo essay of the field trip.
Read the photo story on Community-Based Adaptation to drought, shifting rainfall, increased temperatures and deforestation in Kenya