2013•08•02 Bonn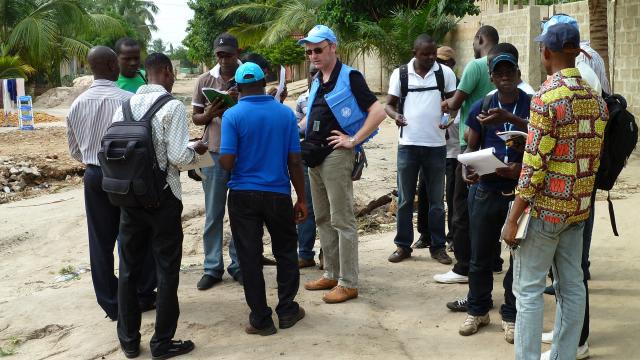 From 10 to 21 June 2013 UNU-EHS organized a training module in Lomé, Togo, where 10 students from the WASCAL Project (West African Science Service Center on Climate Change and Adapted Land Use) were trained on humanitarian coordination and emergency preparedness and response procedures. 
This training comes at a crucial time as extreme weather events are increasing in intensity and frequency. For instance, the devastating flood disasters in Africa in 2007 were the worst recorded in several decades, with the Red Cross reporting that, "Hundreds of thousands of people were displaced in nearly 20 countries. More than 200 died across the continent. In Togo, one badly hit country, the local Red Cross drew on their experience of "normal" rainy-season floods, but asked for international assistance to help them reach the remote Savanna region in the north, where in some villages more than half of all homes were washed away."
Lectures covered the important role of geo-information in analyzing and supporting all phases of the disaster management cycle as well as a better understanding of global and regional, in-situ and space-based observing systems around the world that contribute to the continuous monitoring of environmental risks and hazards. In addition, students received training on major international mechanisms to access space-based information and other geo-information services and their role in rapid acquisition and distribution of data products for useful forecasting and information for local decision makers.
For field work experience, students were taken out to a flood prone urban quarter of the City of Lomé for a detailed GPS mapping and field assessment exercise embedded in a scenario-based flood simulation. Esri generously supported the University of Lomé and the WASCAL project by donating a software package within the framework of the "100 African Universities" program.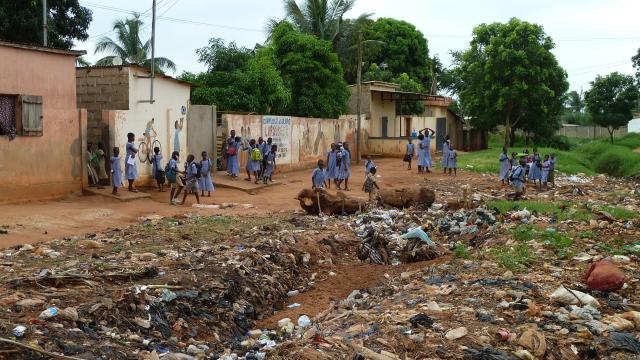 Over the two weeks, lectures were provided by Laurent Dufour (Regional Disaster Response Advisor for West and Central Africa) and Abdoulaye Dieye (GIS Officer) from the Office for the Coordination of Humanitarian Affairs – Regional Office for West and Central Africa (UN OCHA ROWCA) in Dakar, Senegal,  Dak Martin Doleagbenou, National Coordinator of the Togolese Red Cross's program for disaster risk reduction (DRR) and climate change adaptation, Michael Thiel from the University of Würzburg, Germany, and the module coordinator Joerg Szarzynski from UNU-EHS.  Overall, UNU-EHS contributed five lecturers, including two Sections Heads, one Associate Academic Officer and two PhD students.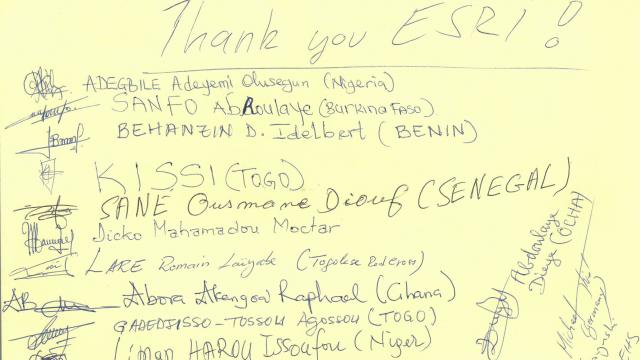 WASCAL is a large-scale research-focused program designed to help tackle the challenges of climate change impacts in West Africa and thereby enhance the resilience of human and environmental systems to climate change and increased climate variability. It does so by strengthening the research infrastructure and capacity in West Africa related to climate change and by pooling the expertise of ten West African countries and Germany. Funded by the German Federal Ministry of Education and Research (BMBF), WASCAL is coordinated by the Center for Development Research (ZEF, Bonn University), and is implemented in a collaborative effort by West African and German partners.
In parallel to the Core Research Program (CRP), a Graduate Studies Program (GSP) supports and facilitates academic education amongst West African universities in association with German counterpart institutions. The Graduate Studies Program consists of six Doctoral programs and four Master's programs. The GSP in Lomé has a special focus on "Climate Change and Human Security" and is directed by Prof. Adoté Blim Blivi, director of the Centre de Gestion Intégrée du Littoral et de l'Environnement Marin et Côtier de l'Université de Lomé and Vice-Chair of the Intergovernmental Oceanographic Commission of the United Nations Educational, Scientific and Cultural Organization (IOC/UNESCO).