2023•02•23 Bonn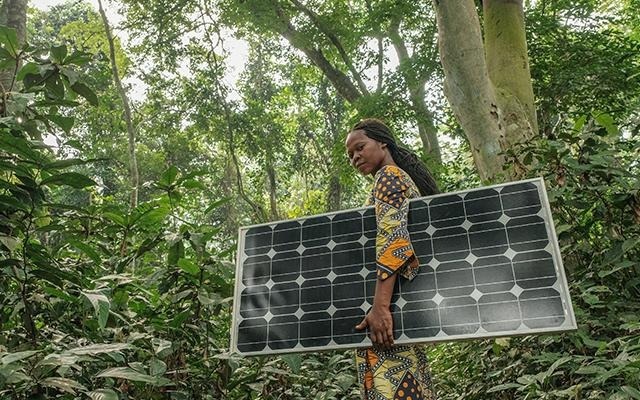 © CIFOR/Axel Fassio
The ImpulSouth project is launching a fresh call for youth entrepreneurs and innovators to become the next cohort of participants to enter its leadership training course and solutions lab, "Climate leadership: from commitments to action."
Targeting early-career young professionals from the Global South, in particular from Africa and South Africa, the course provides participants with critical knowledge on climate ambition cycles as part of the Paris Agreement, as well as the entrepreneurial skills needed to develop climate solutions that contribute to helping countries meet their climate targets.
"The project addresses one of the biggest needs of the climate action agenda: how to bring diverse voices, especially those that are typically excluded in decision-making and reporting, to advance these climate change solutions," says project lead and UNU-ViE Senior expert, Erick Tambo.
ImpulSouth launched in 2021 and the first cohort of 40 participants entered in 2022. The course is designed to enhance early-career professionals with two career tracks in mind: climate policy and green entrepreneurship. These expose them to the policy process and the intra-entrepreneurial ecosystem.
The course begins with modules covering the processes of submitting Nationally Determined Contributions (NDCs) and the monitoring and reporting of commitments made, after which it takes a deep dive into modules on climate innovation and climate finance.
Participants next enter a unique part of the training, the Climate Solutions Lab. Here, they identify and develop concrete solutions under the theme "Transition to a resilient society with net-zero carbon emissions." At the same time, they prepare their projects to be pitched for entrance into the "incubation programme" for the development of their solution.
From this point, a selected number of candidates and their solutions are selected to embark on a six-month programme where they receive support to carry out the development of their solutions. Such support is provided in the form of seed grant, further mentoring/coaching, and access to makers spaces.
Examples of the some of the selected projects in 2022 include a network of organic waste collection in the Dominic Republic, plastic waste management in coastal areas in Guatemala, beekeeping promotion in Madagascar, and solar-powered energy kiosks for e-mobility in Uganda.
"The course has been an opportunity to learn from young leaders with innovative projects solutions to mitigate and adapt to climate change," said Livaniaina Harimanantsoa Razanajafy of the 2022 cohort, who runs a beekeeping service in Madagascar. "The lab's incubation programme provided me with the necessary means to shape my project and to properly implement it."
As a highlight several students were awarded the opportunity to present their work during a COP27 side event, placing them near the centre of it all. "The programme's intra and entrepreneurial curriculum is unique because it integrates stakeholders and processes of innovation with strengths of higher education systems," said Tambo. "Participants acquire the in-depth knowledge in the complex theme of climate action for the development of real concrete solutions."
Important information: Applications for the next intake are limited to early-career professionals between the ages of 18 to 40 from Niger, Mali, Madagascar, Uganda and Zambia. Candidates must have one to two years of professional work experience in climate change management or other related topics. Applications are open until 8 March.
An info session for those interested in joining the next cohort will take place on the 27 February at 16:00 CET. Please register here.
More information can be found in the brochure.