2019•02•27 New York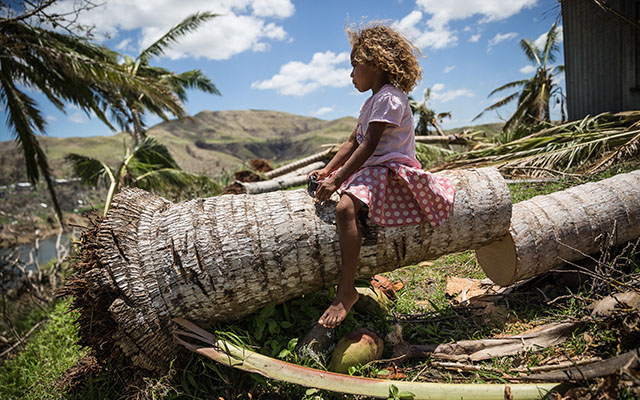 © UNICEF / Sokhin
Human mobility and migration are considered a crucial contributor and enabler to sustainable development, which is partly why they are covered by several goals and targets of the 2030 Agenda on Sustainable Development. In particular, migration has a dedicated target on "facilitating orderly, safe, regular and responsible migration and mobility of people" within Goal 10 of reducing inequalities, given its cross-cutting nature. To highlight the importance of migration, the President of the UN General Assembly (UNGA) will hold a high-level debate on international migration and development on 27 February 2019, which will inform the High-level Political Forum's review of migration-related goals and targets.
As per the cross-cutting nature of migration, the review and monitoring of the specific migration-related SDG targets and their impacts should aim to consider aspects such as gender, religion and culture in order to contribute to all aspects of economic and social development, leaving no one behind. Research, such as the UNU-EHS' programmes and projects, is crucial to mainstream migration into sustainable development planning. UNU-EHS has a long tradition of conducting research on environment-induced migration. The institute's research focuses on a variety of factors that affect migration, such as gender and cultural background. See a selection of key migration research projects below:
Gendered perspectives and approaches: migration and adaptation strategies
The International Organization for Migration identified that it is necessary to start recognizing not only the significance of migration itself, but the role of migrants in achieving inclusive growth and development, and in building resilience and support for adaptation and mitigation in the face of climate change. Considering that the "degree to which people are affected by climate change impacts is partly a function of their […] gender", and since women and men experience migration differently, a gendered perspective offers important guidance for the formulation of policies related to migration, development and adaptation to climate change.
Gender norms impact adaptive behavior
Gender influences all aspects of the migration process. Women are active agents in migration processes, however gender norms have direct impact on vulnerability to climate change, as these can affect the adaptive behavior and compromise the economic gains from female migration.
Kathinka F. Evertsen and Kees van der Geest have developed a study in Bangladesh which builds on the idea that female environmental migration need to be brought to the attention of researchers, development agencies, donors and policy makers. There are potentially large social costs associated with female migration, and strong environmental and economic push factors are required to explain the relatively large share of female migrants. "Only when women are also acknowledged as agents in the migration process can their specific needs be addressed to better facilitate female migration in the future". It is important to consider that in order for migration to be an effective and successful adaptation strategy, it should be pro-active and voluntary, rather than a forced, 'last-resort' survival strategy.
Understanding cultural factors and local discourses on climate-related mobility
Pacific Small Island Developing States (SIDS) are particularly vulnerable to climate change. Just in the period 2005-2015, more than 90% of households in Kiribati and Tuvalu and three-quarters of households in Nauru were affected by climate-related hazards such as floods, storms and irregular rain.
Culture, land and religion are key elements that influence decision-making and may promote or hinder mobility, especially in Pacific SIDS. As a response to the high levels of exposure to climate-related hazards and to the limited adaptive capacity to respond, people may be displaced, forced to migrate or choose to leave to escape risk and find more secure livelihoods.
Upcoming research by UNU-EHS expert Dr. Robert Oakes highlights how a range of cultural factors, such as religion and the way people related to island culture and land, seems to have an influence on subjective understandings and consequently the desirability and likelihood of migrating. Therefore, engaging with communities to recognize and validate their positions on climate change and human mobility would facilitate the planning and implementation of effective policies and strategies.
A call for normative innovations to trigger climate justice: Climate passports
With approximately 25 million people newly displaced every year, it is necessary to start thinking innovatively about what will happen with residents in SIDS and other countries that are severely threatened by climate change, who would like to migrate but are unable to move internationally because of financial or legal issues (visas).
An adaptive solution could be the introduction of a climate passport, "modelled on the basis of the Nansen passport for stateless persons, which enabled hundreds of thousands of people to find refuge in safe states after the First World War".
As Prof Dirk Messner, Director of UNU-EHS and Co-chair of the German Advisory Council on Global Change, explained, "The climate passport should initially grant access and rights equivalent to citizens' rights in safe countries to the populations of SIDS (small island developing states), whose territory is at risk of becoming uninhabitable as a result of climate change. The urgency of the situation for Pacific SIDS and the relatively small numbers of people affected means that granting affected peoples the right to move to new areas is a viable way to enable them to enjoy sustainable and dignified lives. Countries with considerable responsibility for climate change should open their doors as host countries to people with a climate passport".
Further innovative research, such as UNU-EHS' projects and studies which foreground vulnerable groups through the use of novel research methods, is crucial for mainstreaming migration into sustainable development planning.
Note: A research paper on the impacts of gender norms on adaptive behaviour has recently been accepted for publication in the journal "Climate and Development" and will be online soon.