2014•10•23 Haiti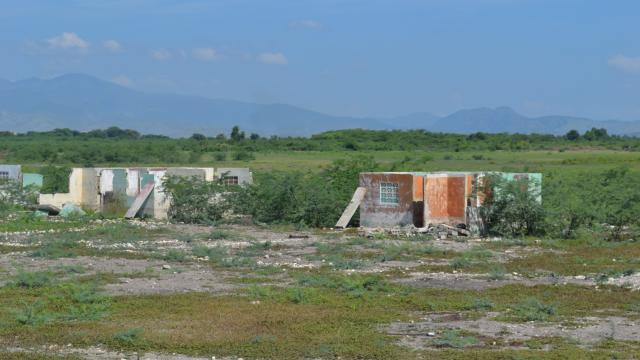 Photo by ©IOM 2014 (Photo: Susanne Melde)
Migration, Environment and Climate Change: Evidence for Policy (MECLEP) is a three year (2014-2016) EU-funded research-to-policy project on the benefits and risks migration, displacement and planned relocation pose to adaptation to environmental as well as to climatic changes. The project is undertaken in six countries: the Dominican Republic, Haiti, Kenya, Mauritius, Papua New Guinea and Viet Nam.
The first study visit in Haiti was conducted in mid-September 2014 by Andrea Milan from the United Nations University Institute for Environment and Human Security (UNU-EHS) and Susanne Melde from the International Organization for Migration (IOM). During the visit they attended a meeting of the MECLEP inter-ministerial technical working group (TWG), which is a sub-committee within the newly established inter-ministerial migration task force and includes representatives from the Office of the Prime Minister, Ministry for the Environment and from the Ministry of the Interior.
Additionally, the visit enabled Ms. Melde and Mr. Milan to visit Gonaives and conduct interviews with experts from academia, governmental ministries, international institutions, local NGOs and formerly displaced migrants as well as to identify the study sites for a project survey that will be conducted in early 2015.
UNU-EHS leads the MECLEP research in Haiti. The overall project is implemented by IOM with a consortium of six research partners (including UNU-EHS) and three associate partners, and funded by the European Union.