2020•11•11 Bonn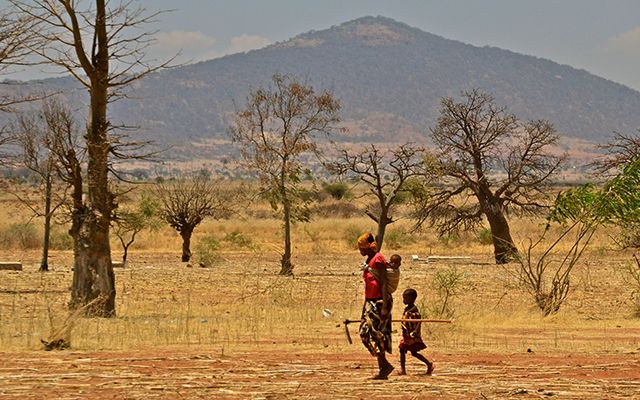 © C. Shubert (CCAFS)/CGIAR
This year's German Committee for Disaster Risk Reduction (DKKV) Young Talents Award has been given to Master's of Geography of Environmental Risks and Human Security alumna Janna Frischen. This marks the second year in a row a graduate from the programme has won the award.
Frischen's thesis, a drought risk assessment of Zimbabwe, garnered the jury's attention and ultimate vote for its extensive research question and relevance to the theme "resilience." Conducting her research under UNU-EHS' Globe Drought Project, she carried out a national assessment, analyzing the drought hazard, exposure, vulnerability, and risk posed to the country's regions and districts.
"I was really interested in drought as a hazard, because it is a complex hazard. It is quite a challenge to assess the onset, the spatial extent and the duration of an event. I was interested in exploring what methods were available to carry out a risk assessment," says Frischen. Her research considered factors that traditional assessments often overlook like exposure, and vulnerability.
Droughts are severe in Zimbabwe and have led to water shortages, declining yields, food insecurity, and economic downturn. The agricultural sector is particularly impacted and many farmers lack the capacities to adapt, forcing them into negative coping strategies, which often take the form of selling assets like cattle and taking children out of school to help at home. This attempt to make short-term gains reduces long-term capacities and leads to negative development cycles.
"The consequences can be severe for the people. Maize is the most common staple food, but it is very water-consuming and highly sensitive to dry conditions; this doesn't come in handy in the context of drought," she says.
Frischen took a multi-method approach to her assessment. First, she used the Vegetation Health Index (VHI), which is based on remote sensing data, to analyze drought patterns in terms of frequency and severity during the last 30 years. Next, she applied an exposure analysis to the country's croplands. Then, she conducted a literature review and expert survey to develop indicators of vulnerability, like access to markets for farmers, for example. After that, she ranked these indicators according to their relevance to determine a vulnerability score for each district. Finally, to round out her assessment, she compiled her results into a drought risk index that breaks down every district's drought risk.
Overall, Frischen's results indicated that regional drought patterns, exposure, and vulnerability vary across Zimbabwe. In the last 30 years, severe droughts have been observed in 1991-1992, 1994-1995, 2002-2003, 2015-2016, and 2018-2019. The southwestern provinces Matabeleland North and Matabeleland South show high risk levels. The most remote provinces were ranked with a high vulnerability due to poor performance in economic, social, and health indicators. She also found that the government was quite responsive to drought, but pro-active management was still lacking.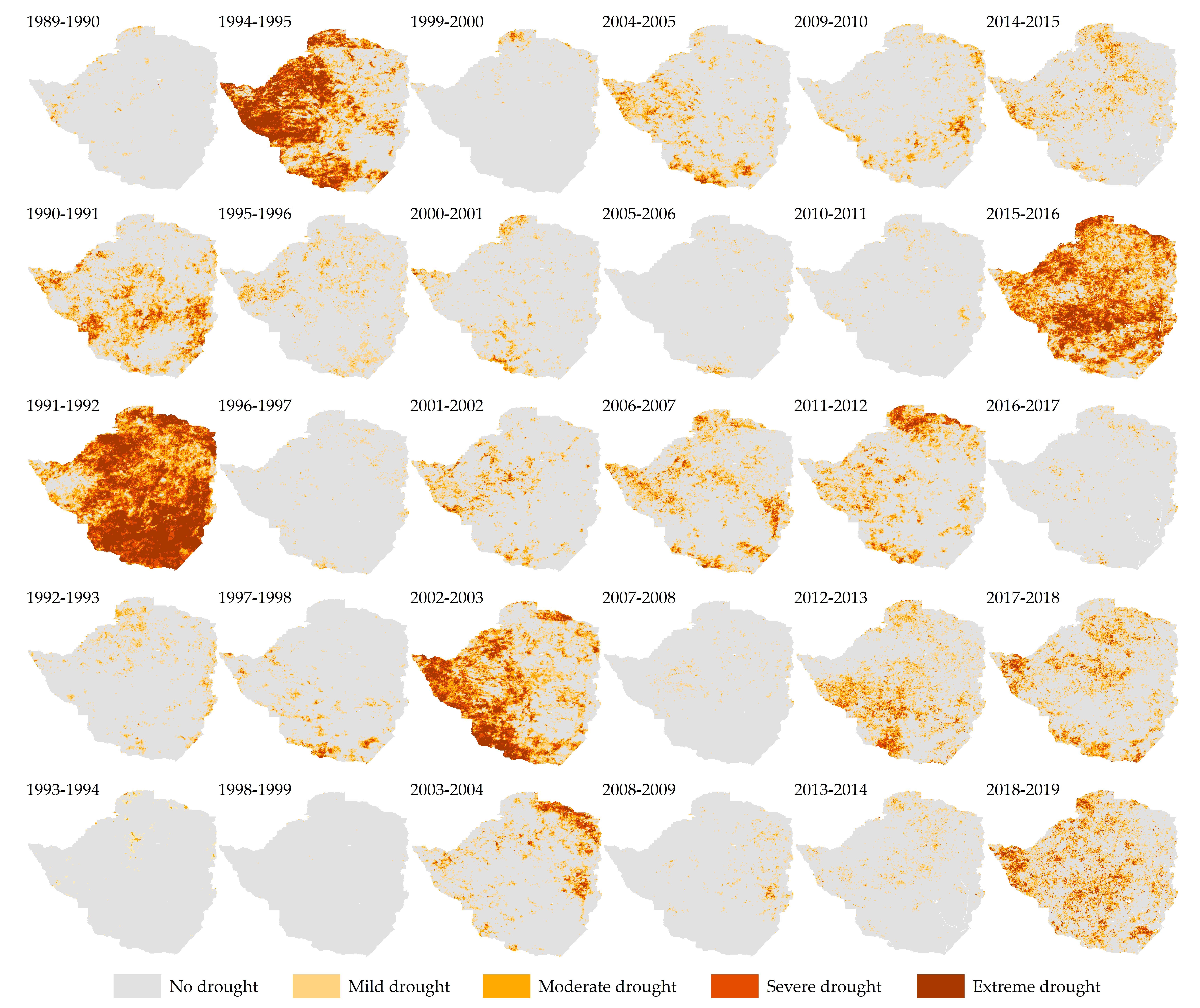 © UNU-EHS/Janna Frischen
"This is the most important finding, as we need more in-depth drought risk assessments to really see which regions are at risk to identify suitable adaptation measures in the long term," Frischen says.
There are several measures she suggests. Those include developing more pro-active response strategies, diversifying crops, and implementing drought insurance schemes. The latter would be particularly helpful in preventing negative coping strategies, which are common in areas with high vulnerability, since farmers can receive payouts immediately at the onset.
"When we look at climate change, we will deal with more severe droughts in the future," she warns. "We need to develop solutions now; we cannot respond in the aftermath."
Since submitting her thesis and graduating, she has continued to push her research out into the academic community. In September, she presented her findings at a GlobeDrought stakeholder workshop where her work received high praise from the partners in Zimbabwe. Furthermore, her findings were recently published in the scientific journal Sustainability.
Frischen, who is now a Junior Advisor for Deutsche Gesellschaft für Internationale Zusammenarbeit (GIZ), hopes to inspire new and current master's programme students, as well as other young researchers with her thesis work and award.
"This is an important award in our field. I hope that my research can show current and future students how relevant the programme really is; it goes beyond the classical ideas of risk," she says.
She follows alumnus Dominic Sett who won the award in 2019 for his thesis on domestic rainwater harvesting in Cape Town, South Africa. Alumnus Lukas Edbauer's thesis on private sector engagement in ecosystem-based adaptation and disaster risk reduction in Sri Lanka was also recognized by the jury, who praised it as an example of first-class work.
Frischen will now receive her award over a web conference at the end of this year. Before accepting her award, she will head to Madagascar to join her GIZ colleagues working on a natural resource management and protection programme.
Applications for the International Joint Master's Programme in Geography of Environmental Risks and Human Security are currently open and more information can be found here. More information on the DKKV Young Talents Award can be found here.