2023•02•27 Bonn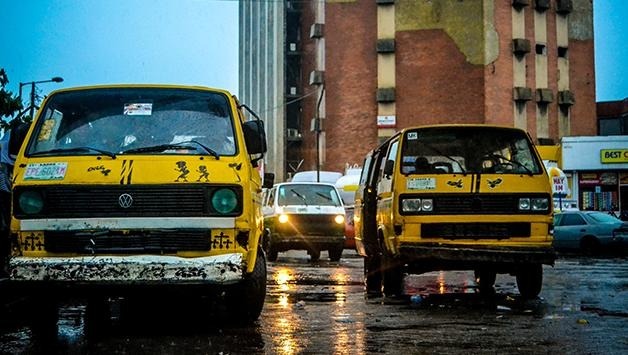 © Unsplash / Sheyi Owolabi
Coastal cities across Africa experience extreme flood events annually, and 2022 was no exception. Coastal cities such as Durban, Lagos, Accra, Dakar, Abidjan, Mbeya have faced a run of severe – and oftentimes extreme– flood events. They substantially damaged houses, roads, communication infrastructure, motorways, and bridges. Furthermore, communities are at a high risk of water-borne diseases, particularly cholera, due to a lack of appropriate hygiene and sanitation in areas of displacement.
Due to the increase in extreme flood events, combined with compounding and cascading effects from other hazards such as COVID-19 and underlying societal vulnerabilities, African coastal cities find themselves in a precarious state.
Risk reduction strategies
In response to risks, several coastal cities have reinvigorated efforts to proactively address increasing disaster risks, by developing strategies and mechanisms to reduce potential impacts before the event occurs.
In various coastal cities policies, legislation, plans, and risk management agencies have advanced considerably. For example, in Nigeria, the Lagos Resilience Strategy and Climate Action Plan emphasized the assessment and mitigation of flood risk and strengthened Lagos' resilience by enhancing citizen-to-government engagement.
Despite this much-needed development, efforts to manage flood impacts in Nigeria have leaned towards distributing relief materials and relocating flood victims to temporary shelters. Similar risk reduction strategies have also been implemented in other coastal cities. Yet, the focus is on response after the fact.
Priority four of the United Nations Sendai Framework emphasized the importance of building back better in recovery with improved assets and capacities with greater resilience and reduced vulnerabilities and the need to do so is urgent
Pathways to recovery
The unprecedented destruction caused by flood events in 2022 reconfirmed the need for multi-sector, inter-institutional, and multi-disciplinary approaches to managing flood risks in African coastal cities. As a result, stakeholders in disaster risk reduction must collaborate to develop a holistic and comprehensive recovery plan rather than only focusing on post-disaster relief efforts.
The starting point is for critical stakeholders in African countries to understand recovery not as a separate process that occurs only after a disaster, but as a vital process in risk reduction where there is understanding of the scope, utility, and capacities necessary for building back better.
Coastal cities need stakeholder and government support with robust short-and-long-term recovery plans throughout the recover process. In the short-term, it is essential to upgrade evacuation shelters, and review and update current policy and strategy documents that outline recovery plans. They should enhance government and community capacity to plan and respond to disasters.
Long-term actions must include strengthening hazard mapping, monitoring, and early warning systems. Such plans must prioritize designing resilient buildings, infrastructure and neighborhoods equipped to live with water and adapt to future conditions.
Science has a key part to play in improving understanding of the recovery process. This goes beyond the mere act of building back infrastructure, but also includes insights from governance to psychology to allow people to deal with losses and bounce back better.