2015•04•10 Bonn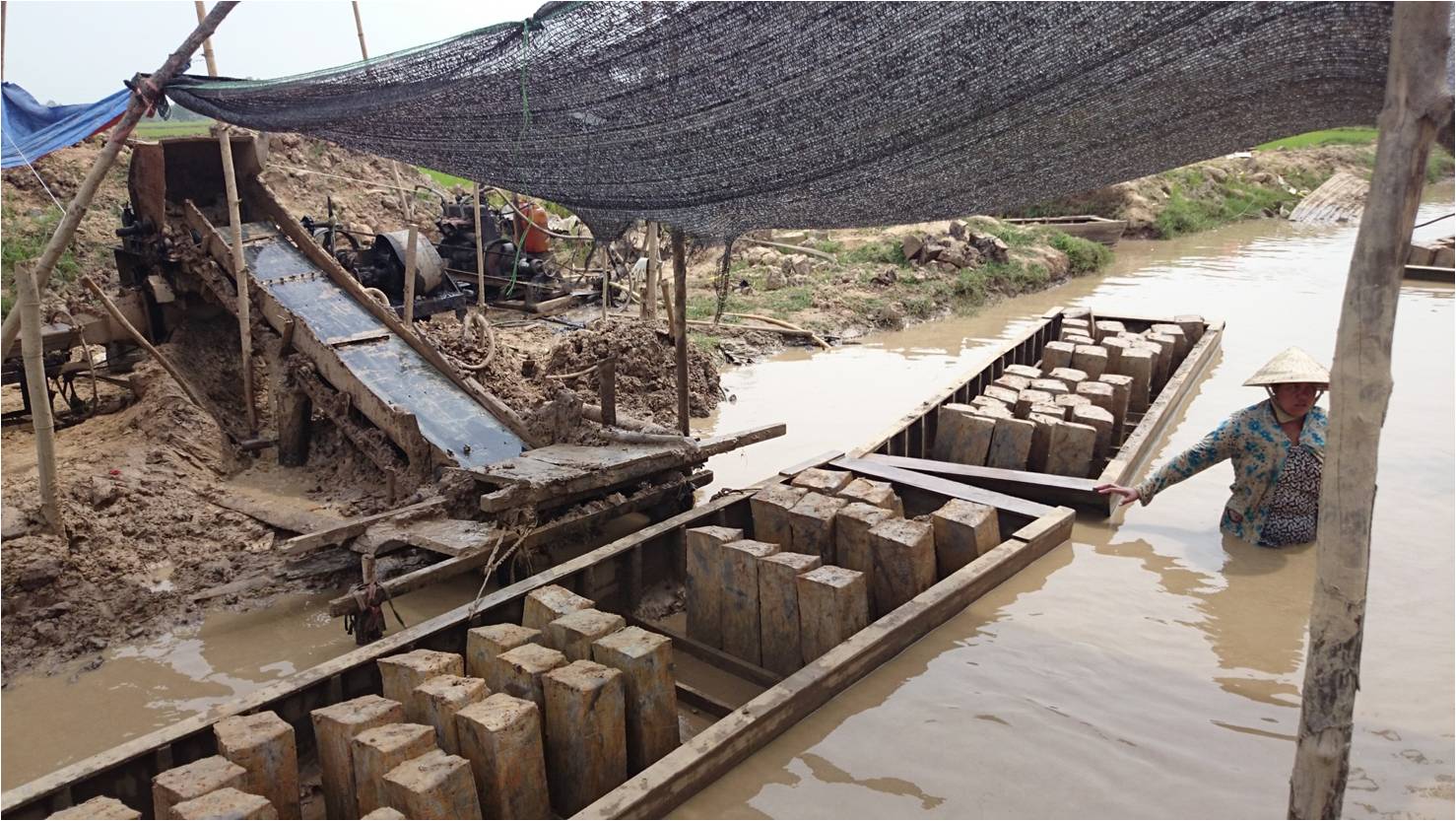 By Zita Sebesvari
What does brick production have to do with food security? At first glance, perhaps not so much. However, at the Dresden Nexus conference last week , experts from University of Bonn and University of Dhaka and I, set out to examine how brick production can lead to land degradation, and ultimately threaten food security. Increasing demand for bricks competes with demands for food and the environment.
In many countries with high population growth and/or urbanization rates, such as Bangladesh, Viet Nam and India, there is a high demand for affordable construction material to meet the new infrastructure needs. Often, to realize these demands fertile topsoil is removed to extract clay for brick-making. The removal of this fertile topsoil for brick production threatens soil quality/fertility, irrigation water availability, and thus, food security and livelihoods in densely populated and rapidly urbanizing parts of South and Southeast Asia.
On top of contributing to soil degradation, one of our planet's virtually non-renewable resources, high amounts of biomass (mainly firewood and rice straw) used in brick kilns pollute the air and emit greenhouses gases (GHG).
A focus on solutions and sustainable alternatives
As the populations grow in many developing and emerging economies the need for affordable construction materials is only expected to increase, along with soil mining. With this understanding, the session brought together environmental scientists, social scientists, geographers, planning experts as well as engineers to not only  raise awareness of the impacts brick production has on environmental degradation and industrial development, but also explore possible solutions.
One such solution included the replacement of clay by alternative  and more sustainable materials such as waste (e.g. fly ash) for brick production. Without suitable substitutes for bricks, it is unlikely that soil mining will be avoided in the future. Additionally, soils that are degraded for brick production need to be rehabilitated to potentially be used again as crop land.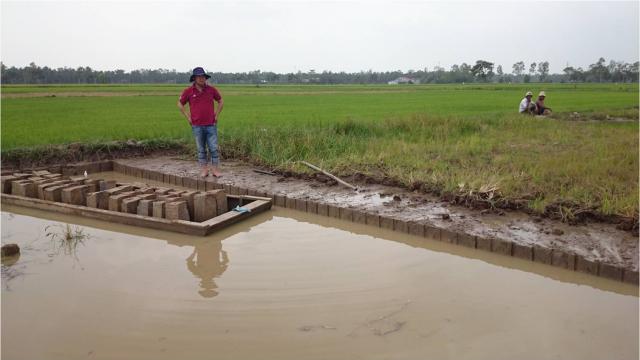 A call for more research and regulation
Crucially, session participants agreed that there is a profound research gap when it comes to soil mining, with a lack of scientifically solid information about the extent of the land degradation caused by soil removal for clay production worldwide as well as on the impacts on irrigation water. Only with more dedicated research can a solid scientific basis be established that can be put towards developing regulations, monitoring programmes and proposing alternative solutions.  Finally, existing regulations on land degradation should be more effectively implemented and new regulations need to be put in place that are based on science-based recommendations.
Research on soil selling at UNU-EHS: DeltAdapt
In the frame of the DeltAdapt project UNU-EHS explores drivers and impacts of soil selling and related regulations in Viet Nam. DeltAdapt works with the Institute of Crop Science and Resource Conservation (INRES)/ Soil Science and Soil Ecology at the University Bonn as well as with the College of Agriculture /Soil Science of Can Tho University who explore the long-term impacts of topsoil removal on soil fertility. The project also works with the University of Dhaka to discover similarities and differences in topsoil removal in Viet Nam and Bangladesh to draw lessons and knowledge from the two countries. Finally, DeltAdapt aims for cooperation with the Leibniz Institute of Ecological Urban and Regional Development to explore sustainable solutions, for example by  assessing the potential and quality of substitutes.