2022•04•29 Bonn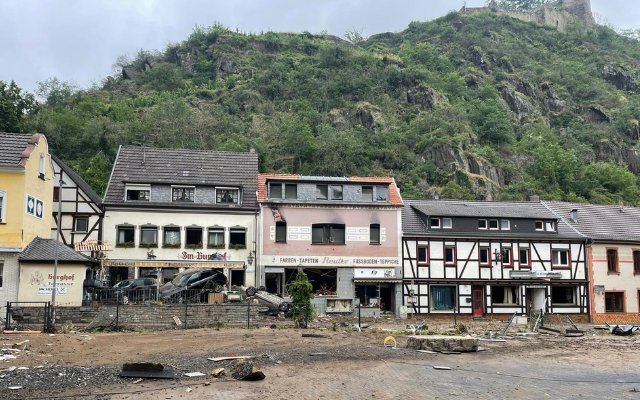 © Ykran Ricardo
An extreme weather event may strike anywhere anytime. Take the floods in Western Europe in July of 2021, for instance. However, there are solutions that can help societies adapt, prepare and protect against impacts. One such measure is climate risk insurance (CRI).
At the international level, the inclusion of CRI in adaptation strategies is well underway, and at the national level it is gaining traction. A new report by UNU-EHS and MCII contributes to the trend by assessing climate risk insurance and how it can contribute to adaptation in Germany.
"Since the floods, there has been a growing focus on adaptation and preventing loss. Insurance to protect different sectors and populations from events such as floods should be a part of the conversation," says lead author and MCII Senior Expert Soenke Kreft.
To capture different needs and perspectives, researchers held interviews with experts and stakeholders from insurance, public administration, as well as the forestry, agriculture and building sectors in Germany to develop intervention points and recommendations for climate risk insurance.
First among the interventions is the basic need to prevent losses from climate change. Second, as insurance picks up at the international level and in other countries, learning examples can be drawn from and helpful in tailoring the country's approach. Third, risks from hazards affect sectors differently, underscoring the need for targeted insurance solutions. Lastly, climate change affects population groups unequally, highlighting the societal benefits protection can provide.
The report recommends several actions to address these points. The first is that insurance is understood as a part of broader adaptation strategies which include awareness-raising and information expansion. With a variety of actors in this sphere, data such as hazard maps and financial assessments should be in consistent formats and accessible locations for all to use.
Next, they advocate for a linkage between risk prevention and transfer. In other words, that insurance is paralleled with additional prevention and mitigation measures.
"Protection against the impacts of climate change must be thought of as an overall package and include both prevention and mitigation," says Senior Expert Simone Sandholz. "Insurance is not a standalone. In the building sector, for example, we need to think about linking insurance to building codes and construction measures."
Just as all-encompassing packages are needed so is an overall increase in protection against risks and hazards, especially for sectors and populations that feel different impacts. This means greater insurance density, targeted offers and awareness campaigns to drive growth in policyholders.
So far in Germany a market-based insurance approach has been promoted to protect against catastrophic risks. However, a lesson learned from the floods of last year, which resulted in large unmitigated damages, was the need for public assistance for private reconstruction. There is now an emerging debate to reorganize the approach, including considerations toward Public-Private Partnerships, obligatory insurance coverage and public reinsurance.
Germany's system contains actors from multiple levels of governance and industries. Therefore, consensus building is a key conclusion of the report and is its final recommendation. To that end, the researchers recommend the creation of a stakeholder platform and an insurance commission. The latter, would consist of relevant political, scientific and economic actors.
"There is pressure to act, and political will is needed at all levels. But it needs consensus across society to make the burdens of climate change fair," says Kreft. "This is one way to steer the debate."
The report was published for the German Environmental Protection Agency; read it here.