2022•08•26 Bonn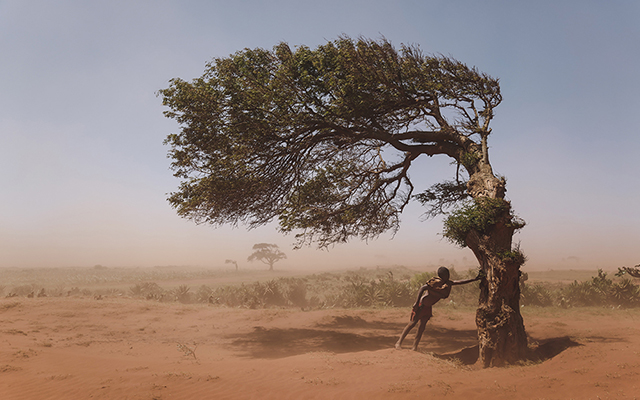 © Safidy Andrianantenaina / UNICEF
The past year, disasters have been happening around the globe. From Europe to Asia, and from the Americas to Africa, disasters have been taking lives and costing billions in damages worldwide: wildfires have been soaring in Mediterranean countries, a powerful heatwave struck British Columbia and floods have severely hit Lagos, Nigeria, just to name a few. A new report by United Nations University Institute for Environment and Human Security (UNU-EHS) explains how understanding the underlying systems that connect disasters with each other and all of us can prevent disaster impacts, and in some cases, prevent them all together.
1. Disasters caused by wildfires, heatwaves and floods often share the same root causes.
Through these root causes, such as greenhouse gas emissions and global demand pressures, disasters are interconnected with each other and with all of us.
2. The challenges of managing disasters will only grow and be intensified in the future.
The impacts of climate change and decreasing biodiversity are increasing disaster risks, for example through weather extremes, food insecurity and loss of livelihoods.
3. Interconnectivity needs to be placed at the heart of solutions.
Solutions are already being implemented around the world to address risks, but too often focus on one part of the problem and neglect the bigger picture. When designed in the right way, one type of solution can prevent or reduce a number of different disaster risks.
4. Vulnerable groups have to be placed at the heart of disaster solutions.
Different groups of people are differently affected by different types of disasters, and any solution package needs to have a special focus on the most vulnerable. For example, children under the age of five are especially vulnerable to food insecurity, whereas people over the age of 50 are twice as likely to suffer from heat-related health issues.
5. Making changes is a shared responsibility.
Without investing and scaling up smart solutions, the disasters of 2021/2022 are just the beginning of a new normal. The responsibility to make changes rests with all parts of society: the private sector, governments, regional and local decision makers, but also with us as individuals. All of our actions have consequences for all of us. In an interconnected world, we are all part of the solution.