2013•10•12 Italy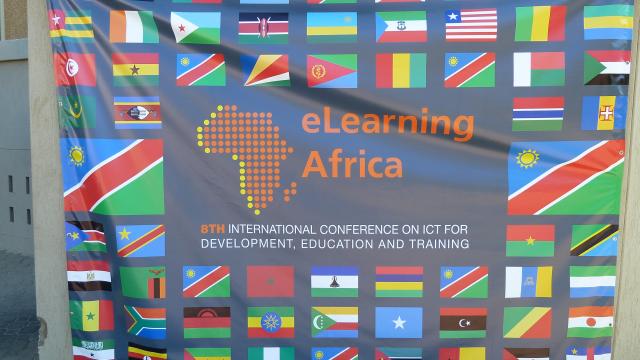 Since 2008 UNU has been involved in Open ECBCheck, a global initiative for quality in e-Learning. Together with a number of UN agencies and other international bodies dealing with capacity building initiatives and programs, this community has put together a quality standard and developed a quality label applicable for ICT. This initiative is led by the Deutsche Gesellschaft für Internationale Zusammenarbeit (GIZ) and has its secretariat at the European Foundation for Quality in E-Learning (EFQUEL).
Among the recent activities to promote this initiative, a half-day event was held during the e-Learning Africa 2013 conference in Windhoek, Namibia last May. This event was jointly moderated by Günter Podlacha from GIZ, Tom Wambeke from the International Training Centre of the International Labour Organization (ITC/ILO), and Joerg Szarzynski from UNU-EHS.
An interactive workshop was offered to conference participants interested in the initiative, where they could learn more about the quality criteria for e-Learning developed under Open ECBCheck.
The upcoming events to support the development of the initiative will take place in September and October 2013. ITC-ILO will organize a third training course titled "Quality label for capacity building" and will take place at ITC-ILO Campus in Turin, Italy from 16 – 18 October 2013.
As announced by ITC-ILO "The training course will provide you with in depth knowledge of quality management of e-learning delivery and e-learning development and will familiarize you with using the effective Open ECBCheck methodology to apply to your own and other programs and courses."
More information about the initiative and related events can be found here: