2018•10•19 Bonn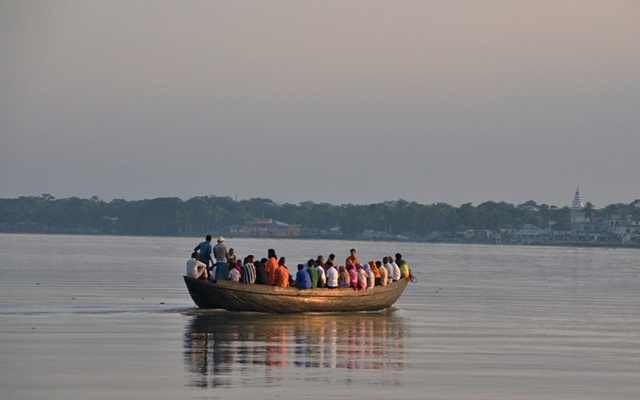 The Gibika project, which focused on understanding how climatic changes influence people's livelihood resilience in Bangladesh, was recently concluded and an overview of all research findings is now available in the Gibika Fact Sheet and Gibika End Report.
The research-to-action collaboration between UNU-EHS, the International Centre for Climate Change and Development (ICCCAD) and Munich Re-Foundation (MRF) included an annual academy on resilience which brought together researchers, practitioners and policy-makers to share knowledge and undertake joint visits to the field study sites in Bangladesh.
The research findings coming out of the 5-year project were shared during several high-level meetings as well as in interactions with local entities in Bangladesh, where they will be used to help to improve the living conditions of vulnerable people and promote a sustainable future for all.
The debates around how to develop solutions to protect extremely vulnerable people from the negative consequences of climate change has influenced the science and policy discourse globally, most notably through the publication of several high-level articles.
To find out more, please visit: http://ehs.unu.edu/research/gibika.html#outline