2020•07•08 Bonn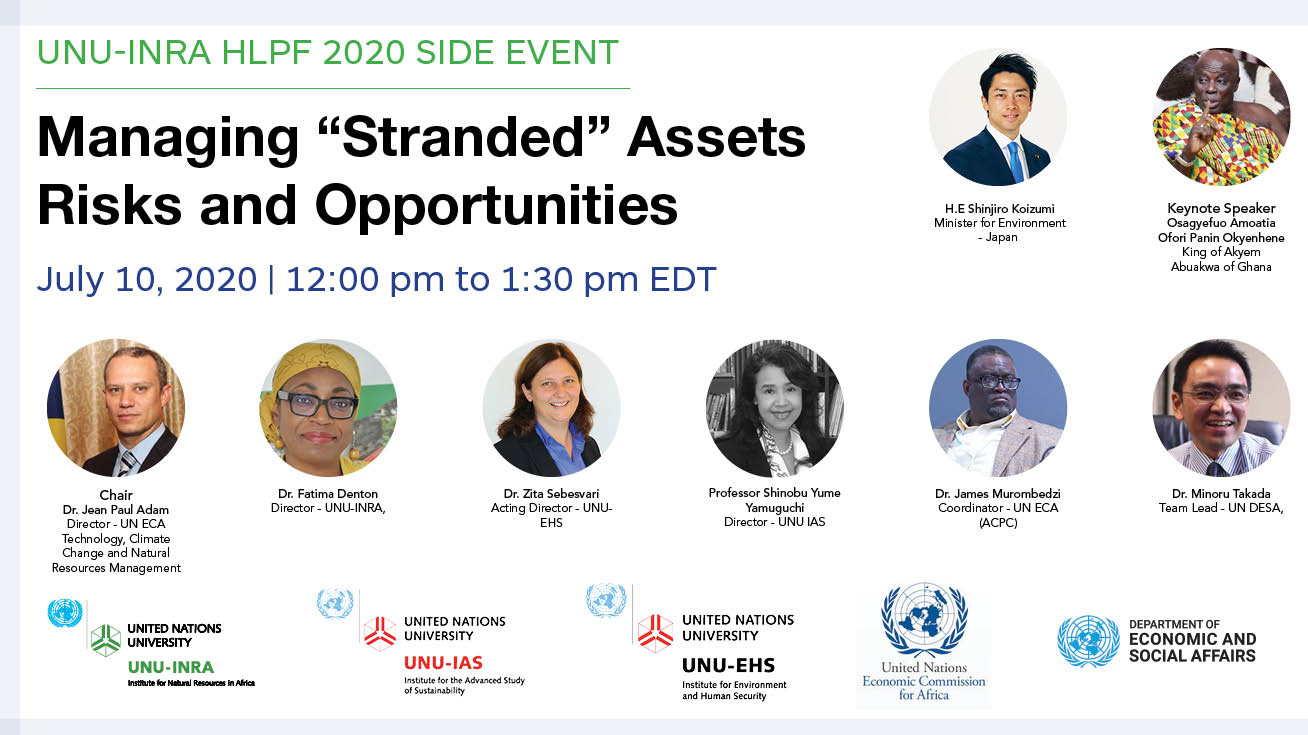 UNU-INRA, UNU-EHS and UNU-AIS, with the UN Economic Commission for Africa and UN Department for Economic and Social Affairs (UN DESA), are organizing a side-event on Friday 10 July at 6 – 7:30 p.m. (CEST) for the 2020 UN High-Level Political Forum on Sustainable Development (HLPF): "Managing "stranded" assets risks and opportunities – moving towards decarbonised economies and inclusive growth in Africa".
Many cities, both in Africa and elsewhere, are already seeing effects of the climate crisis such as extreme heat events, water stress, subsidence and deterioration of natural assets as well as air pollution. UNU-EHS expert and acting director Zita Sebesvari will discuss work being done towards catalysing mindset shifts of citizens and urban decision makers to build new coalitions for sustainability transformations, and to implement local and global strategies and approaches towards socially inclusive, zero carbon cities.
This side-event is open to public. Register here to join.
For more information, click here.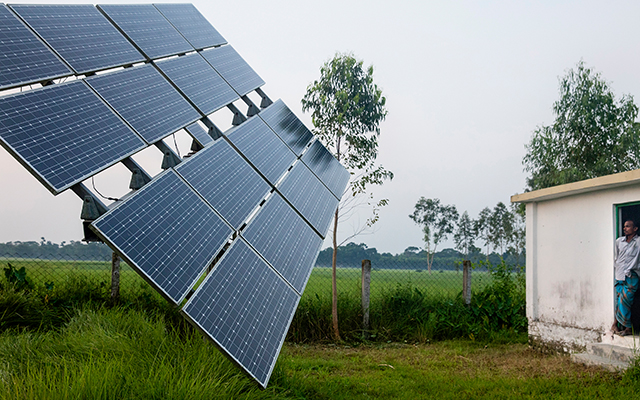 © Flickr / GPA Photo Archive