2019•02•22 Bonn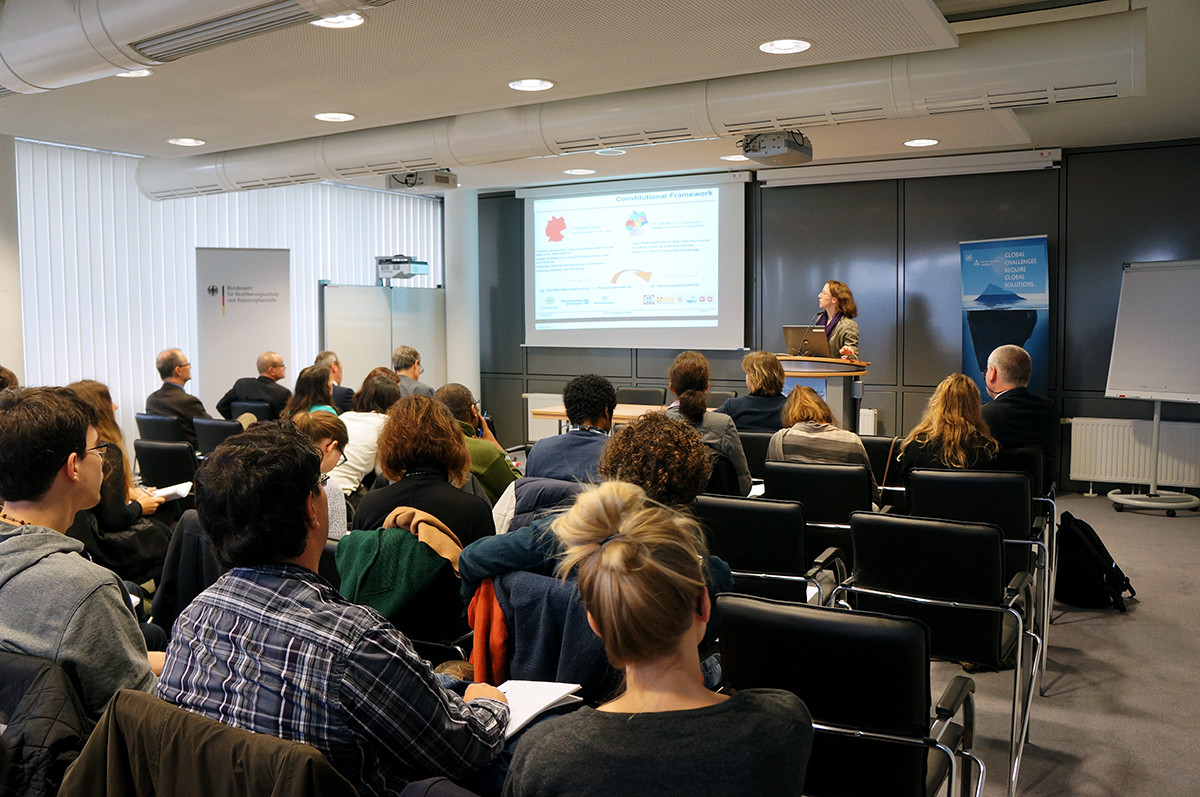 © UNU-EHS
Abstracts Deadline: April 30, 2019, 11:59 pm, Indian Standard Time
The Global Development Network (GDN), the German Development Institute/Deutsches Institut für Entwicklungspolitik (DIE), the German Institute for Development Evaluation (DEval) and the United Nations University-Institute for Environment and Human Security (UNU-EHS) are jointly organizing GDN's 2019 Global Development Conference in Bonn on the theme of 'Knowledge for Sustainable Development: The Research-Policy Nexus.' The Conference will be held on October 23-25, 2019 with support from the German Federal Ministry for Economic Cooperation and Development (BMZ).
The 2019 Global Development Conference Organizing Committee is issuing a call for innovative papers that explore the research-policy interface in pursuit of Sustainable Development.
Papers will be assessed by the Scientific Committee of the conference, and should address one of the four interrelated themes of the conference:
From research to sustainable development action: interdisciplinary research, knowledge sharing, evidence brokering
• How can and does social science research (economics, sociology, political science, anthropology, etc.) contribute to sustainable development action? (theoretical, conceptual discussion, or careful case studies of specific examples).
• How – and how much – has our understanding of "development" improved over the last two decades?
• How much has development research contributed to better development policies? What drives the supply of, and demand for, development research and evidence, more broadly? How does that differ between developing and developed countries?
Global and shared challenges of sustainable development
• What are the substantial and operational knowledge gaps that may hamper the pursuit of the SDGs?
• How can research and other forms of knowledge address the shared development challenges of developing and developed countries (i.e. climate change and adaptation; migration; inequality; conflicts; health etc.)?
Next frontier challenge: Big Data, AI, digital transformation
• How do technological change and innovations (AI, Big Data, Digital transformation, bioscience, institutional innovations, etc.) impact social science research and its usefulness for policy making and how shall social science provide guidance to harnessing technological change and innovations?
Greater local ownership and sustainability: implications for research policies and funding
• How can one improve research policy and funding's response to developing countries' sustainable development related challenges and support greater local ownership?
Please refer to the Call for Papers for a full description of the conference themes and submission guidelines. Please also visit the conference website for additional details.
For authors of selected papers, travel and accommodation expenses for the conference can be covered.
The conference secretariat may be contacted via email at conference@gdn.int