2019•05•16 Geneva, Switzerland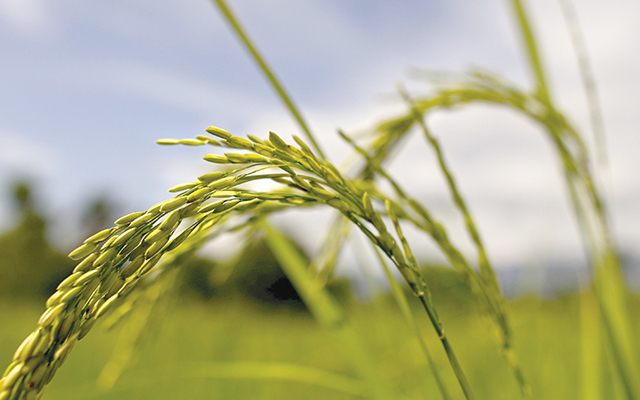 © UN Photo/Logan Abassi
Weather and climate-related extreme events have increased dramatically over the past few decades. There are more hurricanes, cyclones, typhoons, floods and droughts each year, posing a serious risk to development progress and destroying people's livelihoods. These are the repercussions of a changing climate, and large-scale efforts are needed for a comprehensive climate risk management to better understand these risks, anticipate disaster impacts, promote adaptation and implement disaster risk reduction measures to help build resilience.
For this purpose, the Munich Climate Insurance Initiative (MCII) and the Deutsche Gesellschaft für International Zusammenarbeit (GIZ) have developed a publication on "Integrating Insurance into Climate Risk Management: Conceptual Framework, Tools and Guiding Questions with Examples from Agricultural Sector". Primarily for government officials at national, regional and local levels of countries in the global south, this publication is for officials who want to include insurance solutions as part of a comprehensive risk management approach. While traditional phases of the disaster risk management cycle had four components, the newly developed ICRM has one additional risk retention and transfer phase to complete the Integrated Climate Risk Management (ICRM) approach.
Phase 1: Prevention
An essential phase at the beginning of the ICRM approach, the Prevention phase starts out by assessing the current situation. Risk assessment, impact analysis and disaster risk management (DRM) performance analysis are performed, followed by integrating preventive measures into policies. The ICRM approach will create risk-informed measures and investments, while at the same time ensuring legitimacy, comprehensiveness and effectiveness.
Phase 2: Retention and Transfer
Even when all the necessary steps have been taken in the prevention phase, there are some risks that remain unmanaged. To address these risks, pre-disaster financing, in the form of insurance and other financial products, are used to help manage extreme weather impacts.
Phase 3: Preparedness
If and when a disaster does occur, it is important to have the capacity to effectively anticipate, respond to and recover from the impacts of these weather events. For this phase, it is important to monitor the risks and establish early warning systems, as well as to have preparedness action plans in place so that when needed, adequate support is available to meet critical humanitarian needs and to stabilize production and reduce price shocks.
Phase 4: Response
The response to the impacts of an extreme weather event is predominantly focused on immediate actions just before, during or immediately after a disaster, to save lives and meet short-term needs. Effective and efficient response activities rely on disaster risk-informed preparedness strategies and actions defined in contingency plans. Responding with relief programmes ensures public safety and meet the basic needs of the people affected, while post-disaster financing strategy helps to address actual losses and mobilize resources.
Phase 5: Recovery
The last phase of the ICRM helps to build back better to create resilience. "Build back better" is an essential concept of resilient recovery, aiming to reduce vulnerability in the future and improve livelihood conditions while promoting sustainable agricultural management and reconstruction.
Synergies of insurance with all phases
In the global south, suitable insurance coverage against extreme weather events is not widely available. Thus, vulnerable people and countries are hit the hardest due to high level of exposure to climate change impacts, and fewer coping capacities to prevent and effectively respond. Insurance, as a disaster risk financing product, can help reduce these impacts if considered during the early planning stages of disaster risk management and climate change adaptations, in order to build a resilient pathway.
The publication explores how and when the insurance industry expertise and insurance products can provide benefit to each of the five phases, as well as how the phases can provide benefit to the insurance industry. MCII's Advancing Climate Risk plus (ACRI+) team have launched this publication on 16 May 2019, at the Global Platform for Disaster Risk Reduction in Geneva.
<!==To find out more about the publication, please click here.==!>