2018•10•11 Bonn Deutsche Welle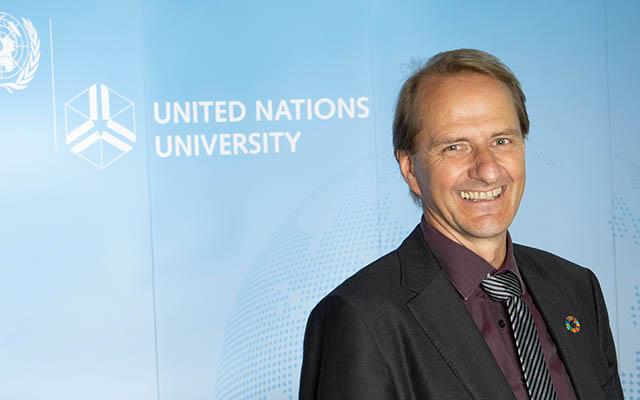 UNU-EHS Director Dirk Messner was recently interviewed by several German media outlets on his new role.
In a Deutsche Welle interview he talked about innovative ideas to solve some of the world's problems, including climate passports. Listen to the interview here (in English).
Interviews with Prof. Messner in German were published by Katholische Nachrichten-Agentur (also distributed via AP) and Domradio.
In addition, articles appeared in General-Anzeiger Bonn, Bonner Rundschau, and Kölner Stadt-Anzeiger, however these were exclusive to the print editions and not shared online.