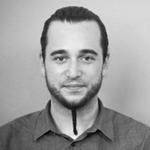 INSTITUTE:

UNU-EHS

OFFICE:

E-MAIL:

zissener@ehs.unu.edu

PHONE:

+49-228-815-0249

NATIONALITY:

Germany
Research Interests
Climate Change
Climate Risk Insurance
Disaster Management
Education
Diplom Geograph, Rheinische Friedrich-Wilhelms Universitaet Bonn, Geographical Institute
Biographical Statement
Mr. Michael Zissener is Project Coordinator for the Munich Climate Insurance Initiative (MCII). As an expert on the application of different types of risk transfer tools, such as index-based approaches, microinsurance, regional risk pools, Mr. Zissener's research focus lies on the resilience and livelihood security of people and communities vulnerable to the adverse effects of climate change.
Mr. Zissener currently supports the work of the Ad-interim Executive Committee to the Warsaw International Mechanism for Loss and Damage (WIM) under the UNFCCC on how to apply risk management and insurance as possible approaches to address loss and damage in vulnerable countries.
His major conceptual focus lies on the benefits of insurance in an integrated risk management approach, with a particular emphasis on how regional risk pooling facilities can create more value-added in terms of strengthening adaptation capacities of their constituencies. Mr. Zissener is well-versed in linking different stakeholders from a variety of backgrounds (incl. the UN-system, private sector, academia, NGOs, etc.) to distill objective-driven results. He has substantive experience in project management of different types of projects, including working with international partners and a variety of different donors.
Previously, Mr. Zissener acted as the project coordinator for the project "Innovative Insurance Solutions for Adaptation to Climate Change" funded by the Deutsche Gesellschaft für Internationale Zusammenarbeit (GIZ). In this role Mr. Zissener developed a framework to integrate insurance into comprehensive climate risk management to support national risk management strategies in developing countries and emerging economies. He used the central research results to inform climate negotiators at the UNFCCC on how to integrate insurance into national risk management with a view to support the discussions around Adaptation, National Adaptation Plans (NAPs) as well as Loss & Damage.
Mr. Zissener also supported the "Climate Risk Adaptation and Insurance in the Caribbean" project funded by the German Federal Ministry for the Environment, Nature Conservation, Building and Nuclear Safety (BMUB). In the scope of this project he helped design two parametric index insurance products in Jamaica, Saint Lucia and Grenada, in partnership with the Caribbean Catastrophe Risk Insurance Facility (CCRIF), Munich Re and MicroEnsure. The project facilitated the development of professional capacities of the local partners involved in the implementation (incl. primary insurers, social aggregators, financial regulators, etc.) in the fields of microinsurance, parametric index insurance and livelihood security. Mr. Zissener channeled the project results into the UNFCCC climate negotiations with the aim to inform current discussions around NAPs, Loss & Damage and Adaptation and to evidence policy makers about the role of a regional facility in overcoming some of the most prominent barriers of applying and scaling up climate risk insurance at the local level.