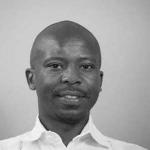 INSTITUTE:

UNU-EHS

OFFICE:
Research Interests
Information and Communication Technologies for Development (ICT4D)
Migration and Development
Technology Enhanced Learning/Science 2.0
Education
2010: Ph.D., A Framework for virtual Seminar in Cameroon (magna cum laude)., FernUniversität in Hagen, Germany., Departmemt of Mathematics and computer science/Cooperative system
2006: MSc., Dipl. Ing-Inf., Design and Development of an Interface Model for the Integration of Components for eGovernment Application under SAP Netweaver, Department of Computer Science, Technical University of Dortmund
Appointments
2014 to Present: Coordinator of the Union African Diaspora Sixth Region (AUADS) program of the African Union in North Rhine Westphalia, Germany
2014 to Present: Co-founder and member of the Forum African Scientists for African Development Germany (FASFAD-G)
2013 to Present: Liaison Professor at Hans Böckler Foundation, Germany
2013 to Present: Member of the Joint Academic Board of the master on "Geography of Environmental Risks and Human Security" of the UNU-EHS and University Bonn, Germany
2013 to Present: Member of German Informatics Society (Gesellschaft für Informatik e. V.)
2010-2012: Member of the expert Team: Information and Communication Technologies (ICT4D) at the Federal Ministry for Economic Cooperation and Development – BMZ
2010-2011: Chairman of the African Good Governance Network (AGGN)
2010 to Present: Member of the scientific advisory council of the Cameroon Association of Engineer and Computer scientists in Germany (VKII e. V.) and head of the working group on Information and communication technology
2007-2009: Member of the board of Trustees of the German Academic Exchange Service (DAAD), Germany
Biographical Statement
Dr. Erick Gankam Tambo graduated in computer science at the Technical University of Dortmund –Germany and holds a PhD. in computer science from the FernUniversität in Hagen-Germany (Distance Learning Open University – Germany). He is an Associate Academic Officer at UNU-EHS, where he is in charge of the conceptualization, organization and management of e-learning activities notably eLearning modules related to the core competency of UNU-EHS. He further contributes to the development of up to date knowledge management, dissemination systems, curricula and syllabi. Dr. Gankam Tambo leads and coordinates UNU-EHS contributions for the implementation of the Higher Education Cooperation with the Pan African University Institute for Water and Energy (incl. Climate Change) of the African Union. Dr. Gankam Tambo is also developing IT based solutions to support the contribution of the scientific and academic Diaspora (particularly African) to the development of their country of origin respectively continent at UNU-EHS. He trains lecturers in African Universities in the design of eCourses and advises universities manager on eLearning strategies.
Dr. Gankam Tambo is a Lecturer at the WASCAL (West African Science Service Center on Climate Change and Adapted Land Use) Graduate School on climate change and Education at the University of Gambia and a Guest Lecturer at the Department for Mathematics and Computer Science at the FernUniversität in Hagen,Germany
Prior to joining UNU-EHS, he was a Researcher at the FernUniversität in Hagen and led the working group on Information and Communication Technologies for development (ICT4D) at the chair of cooperative systems. The working group designed and developed socio-technical systems to support the development processes of southern countries. He has a broad expertise in educational technologies and computer supported teaching/learning systems for developing countries, socio-technical systems to support the North-South knowledge transfer, endogenous/appropriated technologies and local innovation, migration and development (braindrain-braingain), Diaspora and ICT (Diaspora Computer Supported Collaborative Working and Learning); knowledge and innovation management in distributed organization and social software, Open Content and Open Educational Resources, e-Participation and e-Inclusion.
During his PhD thesis, Dr. Gankam Tambo developed a framework to support the transfer of knowhow from experts in the Diaspora to students in African Universities. As researcher at the FernUniversität Hagen, he designs and develops digital learning environment to improve the access and quality of education in Afghanistan in collaboration with IBM, designs and develops payment components for e-Government applications in collaboration with SAP.