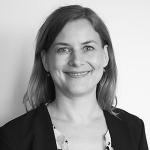 INSTITUTE:

UNU-EHS

OFFICE:

E-MAIL:

sandholz@ehs.unu.edu

PHONE:

+49-228-815-0266

NATIONALITY:

Germany
Research Interests
Climate change adaptation
Critical Infrastructure
Disaster risk reduction
Sustainable urban and regional development
Education
Dr. rer.nat., Faculty of Geo- and Atmospheric Sciences, University of Innsbruck, Austria
M.Eng. 'Technology in the Tropics', Institute for Technology and Resources Management in the Tropics and Subtropics, Cologne University of Applied Sciences, Germany
Postgraduate studies in 'Conservation and Preservation of Historic Monuments and Sites', Faculty of Architecture, Cologne University of Applied Sciences, Germany
Diploma in Architecture, Faculty of Architecture and Urban Planning, University of Siegen, Germany
Appointments
2019: Co-Chair a.i. of the VARMAP Section at UNU-EHS
2018 to Present: Co-Chair of the Eco-Disaster Risk Reduction Thematic Group within IUCN Commission on Ecosystem Management (CEM)
2018 to Present: Member of the Editorial Board of the "Indonesian Journal of Geography"
2018 to Present: Member of the Editorial Board of the Journal "Urban Planning"
2018 to present: Representative of UNU-EHS in the Evaluation Commission of the Joint Master's Programme "Geography of Environmental Risks and Human Security"
2018 to Present: Member of the European Geosciences Union
2016 to Present: Member of the Working Group on Natural Hazards and Risks within the German Geographical Association
2015 to Present: Member of Innsbrucker Geographische Gesellschaft, Austria
2013 to Present: Member of the IUCN Commission on Ecosystem Management (CEM)
2012 to Present: Member of the Working Group on Latin America within the German Geographical Association
2009 to Present: Member of the Working Group on Urban Research in Developing Contexts within the German Geographical Association
Biographical Statement
Simone Sandholz is Associate Academic Officer in the Vulnerability Assessment, Risk Management & Adaptive Planning (VARMAP) section of UNU-EHS. She holds a PhD in Geography, a Master degree in natural resources management and a Diploma in architecture and urban planning.
In her research, Dr. Sandholz focuses on different aspects of future-oriented vulnerability and risk reduction with a focus on urban areas. Her two particular fields of expertise are urban and regional (re)development with a focus on critical infrastructures and nature-based solutions for urban disaster risk reduction and climate change adaptation, closely linked to the second research area on sociocultural aspects of sustainable development, namely place attachment, adaptive social protection, good governance and sustainable livelihood approaches, based on empirical social research methods.
Dr. Sandholz has (co-)authored numerous research articles, books and book chapters, as well as policy and outreach publications. Besides being manager and lead researcher in different transdisciplinary research projects (e.g. COHERE, KIRMin and ASP), her tasks within the section include securing third-party funding, and supervision of team members, visiting scientists and master students. From April to December 2019, she acted as the ad-interim co-chair of the VARMAP section.
On top of her teaching activities at UNU-EHS and UNU-MERIT (Maastricht, NL) Dr. Sandholz has vast teaching experience in different German and international universities (among others in Indonesia, Mexico and Nepal). She is representative of UNU-EHS in the Evaluation Commission of the Joint Master's Programme 'Geography of Environmental Risks and Human Security' with the University of Bonn as well as deputy member of the Academic Board. Furthermore she is co-developer of an open-source Masters Elective Course and a Massive Open Online Course on 'Disasters and Ecosystems: Resilience in a Changing Climate' with related textbooks led by UN Environment.
Dr. Sandholz has previously worked as assistant professor at the University of Innsbruck, Austria, where she was part of the working groups 'Development Studies and Sustainability Science' and 'Natural Hazards Research'. At TH Köln, Germany, she acted as scientific coordinator of the Center for Natural Resources and Development, a global university network involving researchers in 15 Asian, Latin American and African countries under the 'Higher Education Excellence in Development Cooperation' Programme of the German Academic Exchange Service and the Federal Ministry for Development and Cooperation (BMZ). She has conducted and coordinated research projects on urban resilience in Latin America and Asia, supported among others by the Lincoln Institute of Land Policy and Eurasia-Pacific Uninet. She won scholarships for her MSc and PhD fieldwork projects, received awards for her theses and was awarded with the teaching prize of TH Köln in 2014.