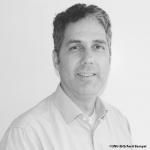 INSTITUTE:

UNU-EHS

OFFICE:

E-MAIL:

renaud@ehs.unu.edu

PHONE:

+49-228-815-0211

NATIONALITY:

France
Research Interests
Ecosystems and Disaster Risk Reduction
Vulnerability and Risk Assessment
Water Pollution
Education
PhD, Agronomy (Soil Physics), University of Arkansas
MSc, Agricultural Engineering (Soil Conservation), Cranfield Institute of Technology
DESTOM, Tropical Agro-economy (Land Management), Institut Supérieur des Techniques d'Outre-Mer
Appointments
2013 to Present: Member of ESP's Steering Committee
2013: Member of the SNAP Working Group on Coastal Defenses
2012 to Present: Editor for PLoS Currents: Disasters
2012: Member of the Ecosystem Services Partnership (ESP)
2012: International Association of Hydrological Sciences (IAHS)
2011: Commission on Ecosystem Management of IUCN (CEM)
2010 to Present: Editorial Advisory Board Member for Outlook on Agriculture
2009 to Present: Editor for Sustainability Science
2009 to Present: Editorial Board Member for Nutrient Cycling in Agroecosystems
2008 to Present: Associate Editor for Agronomy Journal
2008 to Present: Partnership for Environment and Disaster Risk Reduction
1997: American Society of Agronomy (ASA)
1997: Soil Science Society of America (SSSA)
Biographical Statement
Dr. Fabrice Renaud has been with UNU-EHS since 2004 and is the Head of Section for the Environmental Vulnerability and Ecosystem Services Section since 2007. From August 2009 to May 2011, he served as Director ad interim of UNU-EHS. He comes has a background in agronomy with an emphasis on environmental pollution by agrochemicals, in particular pesticides. Prior to joining UNU-EHS, Dr. Renaud worked at international organizations and academia in Namibia, Thailand, the USA and the UK.
Since joining UNU-EHS, Dr. Renaud's research has focused on the environmental component of vulnerability, risk and resilience of social-ecological systems exposed to environmental hazards. He is responsible for carrying out research on and developing concepts and projects dealing with the environmental dimension of vulnerability; ecosystem services in the context of disaster risk reduction; the resilience of social-ecological systems to external shocks; water pollution and human and ecosystem exposure to such pollution; and land degradation processes particularly in the context of climate change. These projects have been/are implemented in Europe; Central, South and Southeast Asia; and West Africa.
Dr. Renaud lectures in UNU-EHS' training programmes in Bonn, South Africa and Indonesia, and contributes lectures to training programmes from other organizations or at other universities (notably the University of Bonn). He co-leads the module UM4b "New concepts and theories of social ecological systems and development" of the joint MSc programme "Geography of Environmental Risks and Human Security" (offered by UNU-EHS and the University of Bonn) with a course on "Concepts and theories of social-ecological systems, ecosystem services and disaster risk reduction". He also supervises PhD students who work on the section's projects as well as Msc students emanating principally from UNU-EHS' joint MSc. programme.
Dr. Renaud is involved in many networks, notably the Partnership for Environment and Disaster Risk Reduction (PEDRR) and is in the Steering Committee of the Ecosystem Services Partnership (ESP). He is also a member of the Science for Nature and People (SNAP) working group on Coastal Defenses. At UN University, Dr. Renaud serves as focal point to the IPCC and an alternate representative to UN-Water.
From August 2013 and for a period of two years, Dr. Renaud was posted in Indonesia where, in addition to his role as Head of Section, he developed institutional ties between UNU-EHS and the Indonesian Institute of Sciences, and partnerships with other academic/research organizations and United Nations agencies in the country.