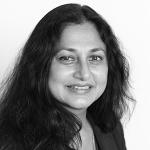 INSTITUTE:

UNU-EHS, UNU-GCM, UNU-ViE

E-MAIL:

pnair@unu.edu

NATIONALITY:

United Kingdom of Great Britain and Northern Ireland
Research Interests
Education
Ph.D, Spanish Cultural Studies, Birkbeck College, University of London
MA in the Teaching of Foreign Languages and Literature (Institute of Education, University of London, 1993)
RSA/UCLES Certificate in Teaching English as a Foreign Language to Adults (1991)
Institute of Linguists Final Diploma in Spanish (1987)
BA Hons. Spanish with French Subsidiary (First in the University of London, Distinction in Oral Spanish. Westfield College, University of London, 1981)
Appointments
2012-2018: Founding Director, United Nations University Institute on Globalization, Culture and Mobility (UNU-GCM), Barcelona, Spain.
2009-2012: Director of the Centre for the Study of Migration, Faculty of Humanities and Social Sciences, Queen Mary University of London.
2007-Present: Professor of Hispanic, Cultural and Migration Studies, School of Languages, Linguistics and Film, Queen Mary University of London.
2006-2007: Reader in Hispanic Cultural Studies, School of Languages, Linguistics and Film, Queen Mary University of London
2004-2006: Senior Lecturer in Hispanic Studies, School of Languages, Linguistics and Film, Queen Mary, University of London
2000-2004: Lecturer in Hispanic Studies, Queen Mary, University of London
1995-2000: Senior Lecturer in Spanish, London Guildhall University
1993-1995: Lecturer in Hispanic Studies, Thames Valley University
Biographical Statement
Parvati Nair is a cultural specialist who works on the nexus of migration and culture. Her interests lie in the dynamics of migration at grass-roots level, in the intersections of the global and the local through migration, as well as in the ways in which borders function as points of contact, passage and obstruction. Her work aims to construct a better understanding of how policies and practices shape one another, affecting both the ways in which migrants, refugees and strangers may relocate and how communities, localities and places evolve through the movements and weaves of people. She has taught and published widely on sociocultural aspects of migration, with a particular interest in the visual representations of displacement, especially photography.
Parvati Nair joined UNU in 2012 to found and direct the United Nations University Institute on Globalization, Culture and Mobility (UNU-GCM), based in Barcelona. In 2019, she joined the UNU Vice-Rectorate in Europe as Special Adviser on Migration. At UNU, she has led policy-relevant research in the areas of migration and gender, migration and cities, statelessness, and intercultural dialogue. In 2017, she was involved in coordinating UNU's Chairmanship of the Global Migration Group, a forum of twenty-two agencies of the United Nations system, working at the time towards supporting the processes that led to the adoption in 2018 of the Global Compact for Safe, Orderly and Regular Migration. Her current role includes supporting UNU's continued focus on and expertise in migration, together with engagement with the UN system on the topic in a shared effort to ensure good governance.
She is on secondment from Queen Mary University of London, where she remains as Professor of Hispanic, Cultural and Migration Studies, engaging in research and doctoral supervision.
Notable among Parvati Nair's publications is her book A Different Light: The Photography of Sebastião Salgado (2011, Duke University Press), which considered root drivers of mass global displacement, such as poverty, conflict, inequalities and climate change, through photography. In 2018, she co-authored, together with Dr. Rebecca Brubaker of UNU-CPR, a key report on the role of the media in representing migration, so as to better address xenophobia. As well as being on the editorial boards of several journals, she is also the founder and Principal Editor of the refereed academic journal Crossings: Journal of Migration and Culture. Parvati Nair has also published in the media and other non-academic forums.
Parvati Nair is a national of the United Kingdom and an Overseas Citizen of India. She was born in Oslo, Norway and spent her childhood and adolescence in India, Poland, Morocco, Tunisia and Spain. She has a good knowledge of several languages and is bilingual in English and Spanish.
In her role as Special Advisor on Migration, Parvati will support UNU's continued engagement in global processes on international migration, especially in relation to the follow-up to the two global compacts adopted by Member States in late 2018 on shared responsibility for refugees and on safe, orderly and regular migration. Working with Sebastian von Einsiedel, the Vice-Rector in Europe, and drawing on her own research as well as that of other UNU institutes working on migration-related issues, her role aims to ensure that UNU's work in this field will inform ongoing policy processes at the UN and beyond.