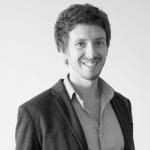 INSTITUTE:

UNU-EHS

OFFICE:

E-MAIL:

hagenlocher@ehs.unu.edu

PHONE:

+49-228-815-0250

NATIONALITY:

Germany
Research Interests
Climate change adaptation
Remote sensing and GIS
Risk and Vulnerability Assessment
Education
Ph.D. (Hons), Applied Geoinformatics, University of Salzburg, Doctoral College "Geographic Information Science", Austria, in collaboration with the Harvard T.H. Chan School of Public Health, USA
M.Sc. (Hons), Geography (Minors in Sociology and Geoinformatics), University of Tuebingen, Germany
Appointments
2016 to present: Arbeitskreis Naturgefahren und Naturrisiken, Deutsche Gesellschaft für Geographie (DGfG)
2015 to present: Member of the Joint Academic Board, Joint Master of Science 'Geography of Environmental Risks and Human Security', University of Bonn, Department of Geography (GIUB) and United Nations University (UNU-EHS)
2014 to present: Arbeitskreis Medizinische Geographie (AK MedGeo), Deutsche Gesellschaft für Geographie (DGfG), Germany
2013 to present: International Society for Geospatial Health (GnosisGIS)
2013: Austrian Scientists & Scholars in North America (ASCINA, Boston Chapter)
Biographical Statement
Dr. Michael Hagenlocher is an Associate Academic Officer in the Vulnerability Assessment, Risk Management & Adaptive Planning (VARMAP) and the Environmental Vulnerability & Ecosystem Services (EVES) sections of UNU-EHS. He holds a PhD in Applied Geoinformatics from the University of Salzburg's Doctoral College 'GIScience' in Austria which was conducted in close collaboration with Harvard University.
Dr. Hagenlocher has a broad interest in climate change (adaptation), disaster risk reduction and public health. Much of his work focuses on developing concepts and methods for the assessment of multi-hazard vulnerability and risk at different scales and the evaluation of adaptation options in the context of global environmental and societal change. Next to his involvement in multiple projects (e.g. DELTAS, WORLD RISK REPORT, LAKARI, ZURES, UD-RASP), he supports the section heads in the application for new research grants, supervises guest scientists, research/student assistants and interns, and is actively involved in teaching activities.
Previously, Dr. Hagenlocher has worked as a researcher at the University of Salzburg's Department of Geoinformatics (Z_GIS) in Austria, expert for UN-SPIDER, visiting scientist at the Harvard T.H. Chan School of Public Health, guest lecturer at the University of Tuebingen in Germany, and has acted as an invited speaker at different events in Africa, Asia and the United States. Further, he did consultancy work for the European Commission (DG ECHO, DIPECHO), the Deutsche Gesellschaft für Internationale Zusammenarbeit (GIZ) and the United Nations (UNEP, UNDP).
In 2016, he was awarded the 'Förderpreis Geoinformatik' at the Technische Universität München (TUM, Germany) for his Ph.D. research in Applied Geoinformatics, following an earlier award in 2011 by the University of Tuebingen for outstanding research in the field of sustainable development within the context of his M.Sc. thesis.
Dr. Hagenlocher is author/co-author of 40+ scientific publications, including 14 ISI-indexed journal articles. For more information please refer to his ResearchGate profile.