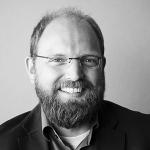 INSTITUTE:

UNU-EHS

OFFICE:

E-MAIL:

garschagen@ehs.unu.edu

PHONE:

+49-228-815-0289

NATIONALITY:

Germany
Research Interests
Asia
Climate change adaptation
Risk and Vulnerability Reduction
Urban Development
Education
Ph.D, University of Cologne, Faculty of Maths and Sciences, Department of Geography
M.Sc., Geography (Minors in Economics and Cultural Anthropology), University of Cologne
M.Sc. Studies, University of Cologne and Simon Fraser University, Vancouver, Canada
Alumni of the German National Academic Foundation (Studienstiftung des deutschen Volkes)
Alumni of the German Academic Exchange Service (DAAD)
Appointments
2017 - ongoing: IPCC Lead Author in the Special Report on Ocean and the Cryosphere in a Changing Climate (SROCCC)
Since 10/2017: Honorary Professor of RMIT Universit, School of Global, Urban and Social Studies
2016 to Present: Associate Editor of the journal Urban Climate
2015 to Present: Member of the Editorial Board of the Journal "Extreme Events"
2012-2014: Invited Contributing Author to the IPCC's Fifth Assessment Report, Working Group II, Chapter 24
2015 to Present: Co-chair of the Expert Working Group on Environmental Risks within the German Association of Geographers (DGfG)
2011 to Present: Invited member to the FP-7 IDEAS Working Group 'Towards a Joint Research Programme on the Mekong Delta, Vietnam´
2009 to Present: Active Member of the Working Group on Southeast Asian Studies within the German Geographical Association
Biographical Statement
Dr. Matthias Garschagen is the Head of Vulnerability Assessment, Risk Management and Adaptive Planning (VARMAP) at UNU-EHS. He holds a PhD in Geography from the University of Cologne, Germany.  His main research focus is on urban vulnerability, social resilience and climate change adaptation, particularly in Asia.
Dr. Garschagen has been an invited contributing author to the IPCC´s Fifth Assessment Report (AR5) in WG II, chapter 24 on Asia. He further was an invited member to the FP-7 IDEAS Working Group 'Towards a Joint Research Programme on the Mekong Delta, Vietnam´. His research findings have been featured, for example, in the latest UN-ISDR Global Assessment Report on Disaster Risk Reduction (GAR 2013).
Besides his engagement with UNU-EHS, he has been a lecturer at the University of Cologne, Department of Geography, the University of Maastricht and the University of Bonn. Dr. Garschagen was a scholarship holder of the German National Academic Foundation and the German Academic Exchange Service. He is currently an active member of the working group on Southeast Asian studies within the German Geographical Association.
Over the recent years, Dr. Garschagen has gathered more than 18 months of field research experience in Vietnam and India. He studied Geography, Anthropology and Economics at Cologne University, Germany, and at Simon Fraser University in Vancouver, Canada.