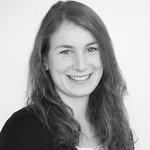 INSTITUTE:

UNU-EHS

OFFICE:

E-MAIL:

groth@ehs.unu.edu

PHONE:

+49-228-815-0265

NATIONALITY:

Germany
Research Interests
Central Asia
Ecosystem Services
Risk and Vulnerability Assessment
Education
MSc in "Geography: Global change - Regional sustainability", Leopold Franzens University of Innsbruck, Institute for Geography, Faculty of Geo- and Atmospheric Sciences
BSc in "Geography", Technical University of Dresden (TU-Dresden), Institute for Geography
Biographical Statement
Ms. Juliane Groth is a Geographer who focuses on the interface of man and environment, especially in the mountain regions of Central Asia.
After her graduation from the Technical University of Dresden she enrolled in the master program "Geography: Global change – Regional sustainability" at the University of Innsbruck. During her master studies she specialized in natural hazards, risk research, GIS and ecosystem services. In her master thesis she focused on indicators and data availability for the quantification of ecosystem services in the European Alps and the Kyrgyz Tien Shan. This gave her the opportunity to follow her interest in the field of ecosystem services in mountain regions.
Since June 2015 Juliane Groth supports the GlaSCA project at UNU-EHS.