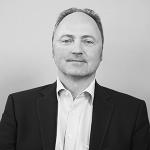 INSTITUTE:

UNU-EHS

E-MAIL:

szarzynski@ehs.unu.edu

PHONE:

+49-228-815-0327

NATIONALITY:

Germany
Research Interests
Civil Protection and Humanitarian Relief
Disaster Management
Emergency Preparedness and Response (EP&R)
Environmental Change & Sustainable Development
Geospatial Earth Observation technologies for DRR and EP&R
Multi Hazard Early Warning Systems (MHEWS) & Anticipatory Action (AA)
Education
Ph.D, Microclimate and energy balance of an Amazonian lowland rain forest - Surumoni crane project, Upper Orinoco, Venezuela (Summa cum laude), University of Mannheim, Faculty of Mathmatics and Informatics, Department of Geography
Diploma, Inselbergs in Tropical rain forest. Topoclimatological investigations in Taï-Nationalpark, Rep. Côte d'Ivoire, West Africa (Magna cum laude), University of Bonn, Department of Geography
Appointments
2019 to Present: UNU Focal point to the Mountain Partnership
2016 to Present: Associate Professor at the Disaster Management Training and Education Centre for Africa (DiMTEC), University of the Free State (UFS), Bloemfontein, Republic of South Africa
2016 to Present: Editorial Board Member of The Crisis Response Journal
2016 to Present: Editorial Board Member of The International Journal of Disaster Management (IJDM)
2015 to Present: Official member of the United Nations Disaster Assessment and Coordination (UNDAC) Team
2015 to Present: Group on Earth Observation (GEO), Principle Alternate on behalf of UNU-EHS
2014 to Present: UNU-EHS Focal Point for UN OCHA ESB, Geneva
2014 to Present: Member of the Steering Board for the Center for Remote Sensing of Land Surfaces (ZFL, Bonn)
2014 to Present: Steering board member "Open ECB Check"
2013 to Present: Steering board member UNCC: Learn interagency platform
2013 to Present: Deputy Chair of the Joint Academic Board (JAB) of the Joint Master with University Bonn
2004 to Present: Member of European Desert*Net
2007 to Present: Member of GEO - Working Group on Medical Geography
1994–2011: Member of Society for Tropical Ecology (GTÖ)
Biographical Statement
Prof. Dr. Joerg Szarzynski holds a Diploma in Geography from the University of Bonn and a PhD in Physical Geography and Atmospheric Sciences from the Universities in Mannheim and Goettingen. He has broad expertise in climatology and earth observation technologies, global environmental change and sustainable development research, capacity-building and web-based data and information management. His work experience also encompasses higher education curriculum development, organization of international seminars and workshops and lecturing within international training courses on remote sensing applications for Risk and Disaster Management. His research interests focus on intercultural training and innovative education concepts, the use of geospatial information technology for disaster risk reduction and emergency response preparedness, early warning systems, and disaster assessment and coordination.
At UNU-EHS, Prof. Szarzynski currently serves as Co-Head of Global Mountain Safeguard Research (GLOMOS) Programme. The programme envisions the enhancement of disaster risk reduction (DRR), climate change adaptation (CCA), and emergency response preparedness (ERP) in global mountain regions. It thereby seeks to increase the resilience of mountain communities towards natural and man-made hazards and disaster risks, to protect the wealth of biological and cultural diversity, and to support the sustainable development of these highly sensitive social-ecological systems.
Prior to the GLOMOS programme, Prof. Szarzynski was Education Programme Director and Head of the EduSphere section at UNU-EHS. In this function he oversaw all educational programmes at UNU-EHS, such as the Joint Master (M.Sc.) "Geography of Environmental Risks and Human Security" with the University of Bonn, an intensive summer course on "Advancing Disaster Risk Reduction to Enhance Sustainable Development in a Changing World" and a comparable block course on "Vulnerability and Disaster Risk Reduction" in close cooperation with the University of the Free State (UFS), Disaster Management Training and Education Centre for Africa (DiMTEC) in South Africa. In addition, he supported two training modules on Disaster Risk Reduction in West Africa within the framework of the WASCAL Project (West African Science Service Center on Climate Change and Adapted Land Use) in direct support of the Master programme on "Climate Change and Human Security" in Togo and the M.Sc. on "Climate Change and Education" at the University of The Gambia. As Educational Officer he was also responsible for the development of training materials and e-learning modules as well as for the supervision of M.Sc. and PhD students. In addition, the internship- and the visiting scientist programme at UNU-EHS were coordinated within his section.
Since September 2016 Prof. Szarzynski is Affiliated Associate Professor at the Disaster Management Training and Education Centre for Africa (DiMTEC), University of the Free State (UFS), Faculty of Natural and Agricultural Sciences, Bloemfontein, Republic of South Africa.
Prof. Dr. Szarzynski also serves as official member of the United Nations Disaster Assessment and Coordination (UNDAC) Team. UNDAC is part of the international emergency response system for sudden-onset emergencies and is administrated by the United Nations Office for the Coordination of Humanitarian Affairs (UN OCHA). It is designed to help the United Nations and governments of disaster-affected countries during the first phase of a sudden-onset emergency. Within the UNDAC system Prof. Szarzynski is supporting to the development of various functional training courses, for instance as official trainer within the EU-UN Training Course on Environment and Emergencies, and he is participating in response coordination exercises and other related training events as well as in national disaster response preparedness missions as part of a wider preparedness process by OCHA and partners.
Prior to joining UNU-EHS, Prof. Szarzynski worked at the German Aerospace Center (DLR) where he was in charge of the coordination of capacity development activities within the German Indonesian-Tsunami Early Warning System Project (GITEWS). Later on, DLR seconded him as Senior Expert to the United Nations Platform for Space-based Information for Disaster Management and Emergency Response (UN-SPIDER). Within the team, he was principle desk officer for Africa responsible for relief activities after natural disasters, technical consultation, information management, collaborative network development and the cluster on health and climate change adaptation. He also contributed to the design and development of the UN-SPIDER Knowledge Portal, outreach activities, awareness-raising, and the conduction of numerous Technical Advisory Missions officially requested by Member States.
Prof. Szarzynski was also working as Senior Researcher at the Center for Development Research (ZEF), Bonn, Germany, where he served as coordinator and lecturer at the Bonn International Graduate School for Development Research (BIGS-DR). Further tasks included the team-lead within several interdisciplinary scientific projects funded by the Federal Ministry of Education and Research (BMBF), among them BIOTA West Africa and GLOWA-Volta, two environmental and climate change related research programmes in West Africa. As Lead Scientist for the "Biophysical Observation Network" in Burkina Faso, Côte d'Ivoire, Ghana, Togo and Benin, Dr. Szarzynski was responsible for comprehensive hydro-meteorological data acquisition systems, aircraft observation missions, and data analysis.