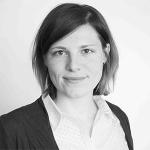 INSTITUTE:

UNU-EHS

OFFICE:

E-MAIL:

nickel@ehs.unu.edu

PHONE:

+49-228-815-0286

NATIONALITY:

Germany
Research Interests
Education
MSc, International Development Studies, Wageningen University, The Netherlands
Diploma, Social Work, Protestant University of Applied Sciences Bochum, Germany
Biographical Statement
Ms. Catharina Nickel works as an Education Programme Associate with the EduSphere section at UNU-EHS. Catharina holds a Master of Science degree from Wageningen University (NL) in International Development Studies and a Diploma in Social Work.
As a member of the EduSphere section, she manages the yearly Intensive Summer Course, as well as the International Internship and the Visiting Scientists Programmes. It is also her task to coordinate AXA Research Fund submissions and to support the management of the Joint Master Programme "Geography of Environmental Risks and Human Security".
Prior to joining UNU-EHS, Ms. Nickel worked in the fields of education and social therapy for national and international organizations, being located in Germany, the Netherlands, Argentina, Uganda and Thailand. As a researcher, she was involved in a research project on the impact of development-induced migration on women in Western Uganda, and a research project on the applicability of distance learning techniques focusing on the province Baghlan, Afghanistan.