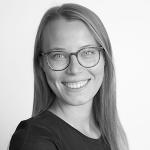 INSTITUTE:

UNU-EHS

OFFICE:

Urban Futures and Sustainability Transformation (FAST) & Vulnerability Assessment, Risk Management & Adaptive Planning Section (VARMAP)

E-MAIL:

heinzel@ehs.unu.edu

NATIONALITY:

Germany, United States of America
Research Interests
Climate change adaptation
Critical Infrastructure Resilience
one health
Water resource management
Education
M.Sc. Geography, University of Bonn – Department of Geography
B.Sc. Geography, University of Bonn – Department of Geography
Biographical Statement
Christine Heinzel is a Research Associate for the NOWATER project. This project addresses emergency preparedness planning for water supply and sanitation in health care facilities and aims to find organizational and technical strategies to increase resilience. As part of this project, Christine focuses on the social and organizational aspects of resilience building and emergency preparedness.
Christine started working as a student assistant at UNU-EHS in 2020 in the NOWATER project, where she co-authored a publication in 2021 on resilience of critical health infrastructures to cascading impacts of water outages.
Prior to working at UNU-EHS, Christine worked at the GeoHealth Center in Bonn, where she supported the data collection and analysis in the HyReKa Project on antibiotic resistance in the water cycle. She completed her Bachelor's degree with a research internship at Stockholm Resilience Centre, Sweden, where she wrote her thesis on the global distribution of pan-drug resistant bacteria. After beginning her Master's degree in Geography at the University of Bonn in 2019, she started working at the One Health and Urban Transformation graduate school at the Centre for Development Research (ZEF) in Bonn. During that time, she supported two projects, one on the topic of urban blue spaces and the other on sustainable dietary patterns, and co-authored two publications. At the end of her Master's, Christine worked as an intern at the German Development Cooperation (GIZ), where she supported the sector initiative on One Health.
Christine completed her Master's degree in Geography at the University of Bonn in April 2022 with writing her Master's thesis on modelling the use of small-scale water infrastructures and their potential as an adaptation strategy for droughts. The outcomes of the study were presented to the Thuringian Environmental Agency, and were published in Frontiers in Water in September 2022.