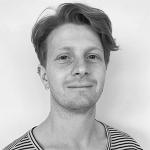 INSTITUTE:

UNU-EHS

OFFICE:

E-MAIL:

sparkes@ehs.unu.edu

NATIONALITY:

United Kingdom
Research Interests
Adaptation pathways
Climate Resilient Development
Monitoring and evaluation (M&E)
Education
BSc. (Hons) Environmental Science, University of Brighton, UK MSc. Environmental Science, Water Systems and Global Change, Wageningen University and Research, Netherlands
BSc. (Hons) Environmental Science, University of Brighton, UK
Appointments
2019 – 2020: Centre of Agricultural Research (CELOS), Suriname
Biographical Statement
Edward Sparkes works as a Research Associate in the Vulnerability Assessment, Risk Management & Adaptive Planning (VARMAP) section of UNU-EHS. He has research expertise in monitoring and evaluation, adaptive planning for climate change and natural hazards, as well as risk analysis and pathways development.
Prior to working at UNU-EHS, Edward worked for an agricultural research institution in Suriname, South America, where he focused on mapping and classifying jungle ecosystems for sustainable land-use planning and fluvial flood adaptation. During his time in Suriname, Ted designed and conducted community and expert workshops and collaborated with Red Cross to implement research finding. His MSc thesis investigated community vulnerability and flood adaptation in a wetland region in the Southwest of United Kingdom. For his research, he constructed adaptation pathways with farmers and members of the community, focusing on nature-based solutions to reduce flood risk and adapt the region to climate change.
Ted holds a BSc and MSc in Environmental Science from the Universities of Brighton (United Kingdom) and Wageningen (Netherlands), where he specialized in water systems and global change.