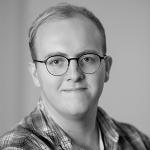 INSTITUTE:

UNU-EHS

OFFICE:

E-MAIL:

mcgowran@ehs.unu.edu

NATIONALITY:

United Kingdom
Research Interests
Critical Geography
Disaster risk management
Disaster risk reduction
Science-policy interactions
Education
PhD – Department of Geography, King's College London. Funded by the Science for Humanitarian Emergencies and Resilience (SHEAR) programme (NERC-DfID/FCDO). Title – Assemblage Theory and the Future of Disaster Risk Management in Kalimpong, India
MSc in Disaster Management and Sustainable Development, Department of Geography & Environment, Northumbria University, Newcastle-upon-Tyne
• BA (Hons) in Human Geography, Department of Geography & Environment, Northumbria University, Newcastle-upon-Tyne
Appointments
2018-2022: Funded PhD Candidate, Department of Geography, King's College London. Funding from SHEAR Programme
2019:2021: Class Teacher on module GY220, Environment, Science and Society – Department of Geography, London School of Economics and Political Science (LSE)
Biographical Statement
Peter is currently a Senior Research Associate on the PROWELLMIGRANTS project in the UNU-EHS EMIC section. He will complete his PhD from the Department of Geography, King's College London in 2022. His doctoral research was funded by the Science for Humanitarian Emergencies and Resilience (SHEAR) Programme (NERC-DfID/FCDO). Peter's research qualitatively investigated the causes and impacts of landslides in Kalimpong District, West Bengal, India. This involved speaking to people affected by landslides and other key informants to understand landslides in their material, political and cultural contexts. The research findings problematize understanding landslides as natural hazards and highlight that landslide risk reduction should adopt a more preventive stance and focus on not making landslides possible through risk-generating infrastructural development. Through his PhD research, Peter has contributed to theoretical and methodological debates in disaster studies and human geography, publishing in both Disaster Prevention & Management and Progress in Human Geography prior to his PhD submission.
Throughout his PhD (2018-2022) Peter taught on geography modules at both King's College London (KCL) and the London School of Economics and Political Science (LSE). At KCL he taught on modules relating to critical geopolitics and geographical research methods respectively. At LSE he taught on the module 'Environment, Science and Society' which covered environmental governance, international environmental regimes and the relationship between science and policy. Maintaining an interest in linking science with policy, in 2021 Peter also completed a 3-month UKRI Policy Internship with the UK Government Office for Science (GO-Science) Futures, Foresight, and Horizon Scanning team. He continues to work with colleagues there and advocates for greater integration of qualitative and social science-based evidence to inform policies relating to disaster risk management and sustainable development.
Prior to his PhD, Peter completed an undergraduate degree in Human Geography (BA Hons) (2013-2016) and a masters degree in Disaster Management & Sustainable Development (MSc) (2016-17) at Northumbria University, Newcastle-upon-Tyne, United Kingdom. His masters dissertation consisted of a secondary data analysis on the possible convergence of Disaster Risk Reduction (DRR) and conflict mitigation interventions in the Karamoja region of Uganda.