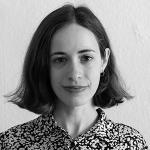 INSTITUTE:

UNU-EHS

OFFICE:

E-MAIL:

Holderied@ehs.unu.edu

NATIONALITY:

Germany
Research Interests
Migration and b/orders
Race/racism and belonging
Visual (global) politics
Education
PhD (Dr. des.), Dissertation: Visual border politics. European icons and performative practices of bordering during the EU border crisis 2015, PhD Program "Boundary Formations in Migration Societies", University of Oldenburg, Germany
M.A. (Hons) in Transnational Cultural Studies with a specialization in Transnational Cinema and International Relations, University Bremen, Germany
B.A. in European Studies with a specialization in Political Science and International Relation, University of Bremen, Germany
Appointments
2020-2021: External lecturer at the Department of Political Science, University of Copenhagen, Denmark
2019-2021: Visiting PhD Scholar at the Department of Political Science, University of Copenhagen, Denmark
2017-2021: Stipend-holder and PhD fellow at the PhD program "Boundary formations in migration societies", University of Oldenburg, Germany
2016-2017: Research assistant, International Graduate Centre for the Study of Culture, University of Giessen, Germany
Biographical Statement
Dr. des. Laura Holderied is currently a Research Associate on the PROWELLMIGRANTS project at the UNU-EHS EMIC section. She completed her PhD in 2021 with a dissertation on Visual border politics. European icons and performative practices of bordering during the EU border crisis 2015. Her research focused on the role of photographic images in the context of EU migration and border politics with a particular interest in how to theorize and analyse the relation between visual representations and migration and border policies.
Laura conducted her doctoral research as a stipend-holder and PhD fellow of the inter-university PhD programme "Boundary formations in migration societies" and as a Visiting PhD Scholar at the Department of Political Science at the University of Copenhagen (September 2019-September 2021). Besides, she taught courses on migration and borders in international and interdisciplinary contexts, such as in the European Master for Migration and Intercultural Relations (EMMIR), the first African-European Erasmus mundus program in Migration Studies, based at the University of Oldenburg, or in the M.Sc. of Political Science at the University of Copenhagen.
Apart from her experience in research and academia, Laura gathered experience in the field of foreign cultural policy during her studies, for example as an intern in the Heinrich Boell Foundation in Santiago de Chile, or the Goethe-Institut in Toulouse.