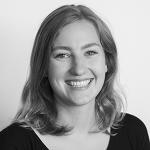 INSTITUTE:

UNU-EHS

OFFICE:

Urban Futures and Sustainability Transformation (FAST) & Vulnerability Assessment, Risk Management & Adaptive Planning Section (VARMAP)

E-MAIL:

saenger@ehs.unu.edu

PHONE:

+49-228-815-0329

NATIONALITY:

Germany
Research Interests
Critical Infrastructure Resilience
Environmental behavior
Risk perception
Urban nature-based solutions
Education
M.Sc. Geography of Environmental Risks and Human Security, University of Bonn – Department of Geography & United Nations University – Institute of Environment and Human Security
B.Sc. Geography, University of Bonn – Department of Geography
Appointments
2021 to date: Alumna of the German Academic Scholarship Foundation
Biographical Statement
Nathalie Sänger is a Project Associate on Critical Infrastructure Resilience & Emergency Preparedness for the NOWATER project. This project addresses emergency preparedness planning for water supply and sanitation in health care facilities and aims to find organizational and technical solution strategies to increase resilience. As part of this project, Nathalie focuses on the social and organizational aspects of resilience building.
Nathalie started working as a student assistant at UNU-EHS in 2019, where she supported the NOWATER project from its inception. She was also involved in the KIRMin project, where she worked on challenges in critical infrastructure management and civil protection in Germany. As part of this project, she co-authored a publication on end-user resilience to critical infrastructure failures in Germany.
Nathalie completed her Master's degree in Geography of Environmental Risks and Human Security at UNU-EHS and the University of Bonn in July 2021. She wrote her Master's thesis on "Exploring factors that influence urban planners' behavior towards green infrastructure for climate change adaptation in Bonn". For this work, she received the Young Researchers Champion Award from the Partnership for Environment and Disaster Risk Reduction (PEDRR) in September 2021. During her Bachelor's and Master's studies, Nathalie received scholarships of the PROMOS programme of the German Academic Exchange Service (DAAD), the Deutschlandstipendium programme, and the German Academic Scholarship Foundation.