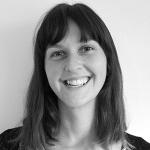 INSTITUTE:

UNU-EHS

OFFICE:

E-MAIL:

harasym@ehs.unu.edu

NATIONALITY:

Canada, Ireland
Research Interests
Intersectional feminist approaches
Mental health
Migration
Education
Master of Science (MSc) in Global Health, Faculty of Health and Medical Science, University of Copenhagen, 2017-2020
Bachelor of Arts (BA) Honours in Psychology, Department of Psychology, Concordia University, Montreal, 2012-2017
Appointments
2006 to date: Member of the IUCN Commission on Education and Communication
2001-2007: Member of the Editorial Advisory Board for the Journal of Service Research
Biographical Statement
Central to Mary Harasym's work is her passion to strive for accessible intersectional feminist mental health care for all. She is currently working as a Research Assistant on the PROWELLMIGRANTS project, investigating the mental health and well-being of labour migrants in India. Under the supervision of Dr Ayeb-Karlsson, she supports the research design, field work, data cleaning and analysis. She also supports outreach through communications via blogs, videos, and photos.
Previously, Ms. Harasym has worked as a Consultant for the International Federation of the Red Cross and Red Crescent (IFRC) Reference Centre for Psychosocial Support and the World Health Organization on non-communicable diseases (NCDs) including Mental Health. During these positions, she supported scoping research on integrating care for NCDs with mental health and psychosocial support (MHPSS) in crisis settings, innovation activities for bottoms-up NCD advocacy initiatives and policy work such as the first ever joint policy on MHPSS across all Red Cross Red Crescent organizational bodies, called "MOMENT".
She is curious about mental health research and has almost a decade of research experience in various psychological areas like cultural psychology, social cognitive psychology and global mental health. She tries to maintain a researcher-activist approach in her work through blog writing and event organizing, such as the one she co-led during her MSc – a 2-day workshop on Decolonizing Global Health at the University of Copenhagen. Ms. Harasym holds an MSc in Global Health from University of Copenhagen and a BA in Psychology from Concordia University, Montreal.