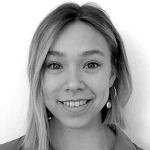 INSTITUTE:

UNU-EHS

OFFICE:

E-MAIL:

Sheaffer@ehs.unu.edu

PHONE:

+1 360 441 7613 / +45 22 35 20 26

NATIONALITY:

USA
Research Interests
Climate Change
Complex Emergencies
Disaster Management
Migration
Education
MDMa, Disaster Management, Københavns Universitet (KU) | Copenhagen, Denmark
B.A., International Policy, Politics & Power Relations (Interdisciplinary Studies), Fairhaven Program at Western Washington University (WWU) | Washington, USA
Biographical Statement
Alex Sheaffer is part of the EMIC team as a PROWELLMIGRANT Research Assistant at UNU-EHS, supporting research on (im)mobility decisions, migration, health, and wellbeing in the context of disasters. Additionally, she is supporting research on the EMIC's GIZ Loss and Damage project in Vietnam in relation to climate change.
Throughout her education, Alex lived, studied, worked and traveled to many countries to experience first-hand cultural diversity and international relations. In addition to the U.S., this primarily includes Rwanda, Switzerland, Germany, Greece and Denmark. Additionally, she spent a total of 1.5 years working at different refugee sites. First, as Field and Volunteer Coordinator, she worked at various refugee camps in Leros and Ritsona, Greece from 2017-2018, and briefly as Emergency Manager in 2020 (before the first national lockdown due to the COVID-19 pandemic). In between, she also volunteered with different refugee organizations in both the U.S. and Germany. These experiences inspired her decision to follow a career path in the humanitarian sector, and to pursue a professional master's degree in Disaster Management at the University of Copenhagen.
During and after her master's degree, Alex supported diverse research projects. Informed by her degree of the complex interplays of climate change, disasters and vulnerability, she wrote her thesis on "Breakthrough the Legal Floodgates: How Climate Attribution Science Could Benefit Climate Change Litigation". Alongside the core courses of Disaster Preparedness/Prevention; Response; Recovery; and Research, she also electively studied Environmental Impact Assessments and received a certificate for Geo-Information in Disaster Situations from UNitar. Following graduation, she worked as a consultant to conduct research on government measures to COVID-19, disasters in conflict-affected areas, malnutrition, health systems during COVID-19 and adolescent health. This background currently aids to research on (im)mobiliy related to COVID-19 and non-economic losses and damages related to climate change.
Her interest areas are fairly broad given the interdisciplinary and international nature of her academic, professional and personal background. She is driven by both curiosity and passion to learn and become better informed about how to engage in the humanitarian sector. She values people-centered research, policy solutions and especially the hand-on environment of field missions. Her main intention in reflected in Dr. James Orbinski's quote, "I want to do something practical to relieve the suffering of others, while at the same time striving to understand the circumstances of such suffering."