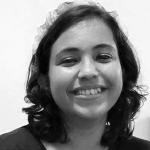 INSTITUTE:

UNU-EHS

OFFICE:

E-MAIL:

Mathews@ehs.unu.edu

NATIONALITY:

India
Research Interests
Indigenous population
Local governance
Migration and well-being
Education
MA in Social Development, School of Global Studies, University of Sussex, UK
MA in Development Policy, Planning and Practice, School of Rural Development, Tata Institute of Social Sciences, India
BA in Social Sciences, School of Rural Development, Tata Institute of Social Sciences, India
Appointments
2021: Core Executive Member, Compassionate Responses
2020 to date: International Student Ambassador, University of Sussex
2020 to date: Core Team Member and Mentor, Lets Reach Out Kerala, India
2018-2019: Program Officer, St. Xavier's Social Service Society, Gujarat, India
2018-2020: Trustee, Community Youth Formation Campaign, Gujarat India
Biographical Statement
Mishal is a Research Assistant with the EMIC PROWELLMIGRANTS project at UNU-EHS. She is a recent graduate in Social Development from University of Sussex. For her dissertation, she has studied the role of local self-governments in ensuring the well-being of migrants during the 2020 lockdown in Kerala, India. As part of her dissertation she was placed with National Health Mission, Ernakulam, India, as Project Assistant Trainee of Adithi Devo Bhava, the project of National Health Mission to coordinate migrant welfare projects in Kerala. In her earlier research, she focused on the impact of gram panchayats and participation of people in local development in tribal villages of Gujarat, India.
Mishal is also a core team member and mentor of Let's Reach Out Kerala, a project initiated as part of addressing the issues of stranded Migrant Workers during the first lockdown in 2020. The project was a collaborative initiative by the Centre for Livelihoods and Social Innovation (CLSI), School of Social Work (SSW), Tata Institute of Social Sciences (TISS), Mumbai and the National Health Mission (NHM), in Ernakulam, India. She is also a core team member of Compassionate Responses, a project initiated by MINGEI in collaboration with National Health Mission, in Ernakulam, India. The major focus of Compassionate Responses is in verticals of health, education and livelihoods. Finally, she was a Program Officer (Probationary) at St. Xavier's Social Service Society in Ahmedabad, India, an NGO working for poor and marginalized people in Gujarat, India, and a former Trustee of Community Youth Formation Campaign, an initiative for empowering youth, in Ahmedabad, India.
As part of her work, she has carried out various field work in Maharashtra, Gujarat, Kerala, and Tamil Nadu, related to women empowerment, tribal and rural development, Panchayati Raj Institutions (PRI), education, migration and well-being and development policy.