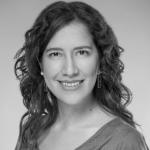 INSTITUTE:

UNU-EHS

OFFICE:

E-MAIL:

Bustillos-Ardaya@ehs.unu.edu

NATIONALITY:

Bolivia, Germany
Research Interests
Disaster risk governance
natural resource management
Participatory Approaches
Water Resources Management
Education
Ph.D. Applying Disaster Risk Governance in Dynamic Environments in the geographical institute of the Bonn university and the center for development research (ZEF). M.Sc. in technology and natural resources management in the ITT institute of the Cologne university of applied sciences. B.Sc. In agricultural Engineering in the Zamorano university in Honduras.
Biographical Statement
Dr. Bustillos Ardaya defended her Ph.D. at the Department for Geography University of Bonn and the Centre for Development Research (ZEF). She worked on the application of disaster risk governance in dynamic environments, evaluating, among others, risk management and perception of governmental institutions and population living in affected areas in a case study on the mountainous region of Rio de Janeiro state. She did her Master's degree in Natural Resources Management at the Cologne University of Applied Sciences with a focus on water-related disaster risk, working in flood modelling and forecasting in ARA Centro in Mozambique and ANA Brazil. She completed her Bachelor (Agricultural Engineering) at the Zamorano University in Honduras. Alicia worked in the Centre for Natural Resources and Development (CNRD) and the INTECRAL project, doing research in natural resources and disaster risk reduction. She worked in the voluntary certification and accreditation world, giving capacity building in GIS subjects, and in the private industry as a senior consultant in the research, communication and application of sustainability-related topics.
Alicia is working for the GLOMOS programme as a consultant, supporting ongoing and future research activities on disaster risks in mountainous areas. She is also supporting the communication, relationship, networking and organization activities of the programme.