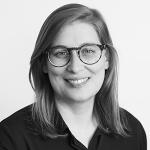 INSTITUTE:

UNU-EHS

OFFICE:

E-MAIL:

guerra@ehs.unu.edu

NATIONALITY:

Portugal
Research Interests
Energy policy
New modes of governance
Sustainability transitions
Education
Ph.D., Energy Law and Policy, Faculty of Business, Law and Politics, University of Hull, UK
M.Sc., Ecology and Environmental Management, Faculty of Sciences, University of Lisbon, Portugal
B.Sc., Biology (Environment), Faculty of Sciences, University of Lisbon, Portugal
Biographical Statement
Flávia Guerra is an Associate Academic Officer on the Transformative Urban Coalitions (TUC) project which is aimed at fostering systemic sustainability transformations in Latin American cities. She holds a PhD in Energy Law and Policy.
In her research, Dr. Guerra currently focuses on developing and implementing methodologies and tools to drive socially just low-carbon urban pathways, with emphasis on transformative governance, new models of coalition building, catalytic actor constellations, project implementation and knowledge co-creation in the context of urban labs, and the role of film and art in inspiring new narratives of sustainable urban futures.
Dr. Guerra has multidisciplinary knowledge on issues related to the energy transition and has authored numerous peer-reviewed articles and technical reports analysing the main political, institutional and policy drivers and barriers to renewable energy deployment. Her areas of expertise include polycentric and multilevel governance approaches, the offshore wind and ocean energy sectors and decarbonization pathways for urban transport systems. Prior to joining UNU-EHS, she held positions at the Vrije Universiteit Amsterdam (The Netherlands), the European Fisheries Control Agency (Vigo, Spain) and REN21 (Paris, France).