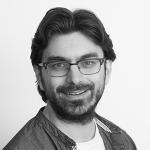 INSTITUTE:

UNU-EHS

OFFICE:

E-MAIL:

schillinger@ehs.unu.edu

PHONE:

+49-228-815-0263

NATIONALITY:

Germany
Research Interests
Design
Education
Sustainable development
Education
MSc. in Multimedia and Educational Technology, University of Agder, Faculty of Engineering and Science
BSc. in Multimedia Technology and Design, University of Agder, Faculty of Engineering and Science
Biographical Statement
Yannick Schillinger is a multimedia designer with a focus on education and sustainable development. Always passionate about digital technology and new media, he started applying these interests to educational endeavours during his time at university, where he also became concerned with topics such as sustainability and climate change through participation in various online courses and, eventually, an internship about organizational learning on green economy.
He has worked in organizations and on projects that seek to bridge the gap between information technology and digitalization on one hand, and the world of teaching, learning and pedagogy on the other – driven by the belief that this combination provides unique opportunities to address some of the world's most pressing challenges.
Currently, he is in charge of organization, design and implementation of e-learning activities within several projects at UNU-EHS, working together with researchers at the institute as well as experts from partner organizations, including academia, NGOs and the private sector to produce educational content and arrange events such as webinars and online summer schools.