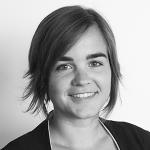 INSTITUTE:

UNU-EHS

OFFICE:

E-MAIL:

Janzen@ehs.unu.edu

NATIONALITY:

Germany, Italy
Research Interests
Ecosystem based Adaptation
Ecosystem-based Disaster Risk Reduction
Loss and Damage to Ecosystem Services
Education
MSc in Geography of Environmental Risk and Human Security of the UN University Institute for Environment and Human Security and the University of Bonn
BSc (Hons) in Ecological and Environmental Science of the University of Edinburgh
Biographical Statement
Sally joined UNU-EHS as Research Associate in October 2019 after completing the Joint MSc in Geography of Environmental Risks and Human Security from the UNU-EHS and the University of Bonn, and having worked at UNU-EHS as Research Assistant during her studies. She is passionate for the environment and the role of its ecosystems in climate change adaptation, and has always been striving to sit at a science-policy interface to provide policy directions with scientific evidence. 
In her Master thesis "Assessing loss and damage to ecosystem services: state of the art, challenges and ways forward", Sally looked at climate change impacts on ecosystem services and discussions around the "loss and damage" concept, in order to explore ways of enhancing its understanding and thereby enriching the political debate.  
During her studies, Sally applied the science-policy interface at her internship at the Food and Agricultural Organization of the UN, where she worked on the forest-water nexus with communities and national authorities to build capacities on nature-based solutions.  
Sally's previous work experiences include assisting the Co-President of the Greens/EFA Group of the European Parliament for one year and working with the Brazilian Forum on Climate Change, where Sally supported the implementation of the Brazilian Nationally-Determined Contribution across different sectors. 
Sally holds a BSc in Ecological and Environmental Science from the University of Edinburgh and speaks German and Italian (her mother tongues), English, French and Portuguese. In addition she also has basic knowledge of Mandarin.