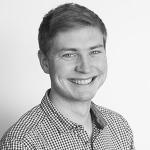 INSTITUTE:

UNU-EHS

OFFICE:

Vulnerability Assessment, Risk Management & Adaptive Planning Section (VARMAP) & Munich Climate Insurance Initiative (MCII)

E-MAIL:

sett@ehs.unu.edu

PHONE:

+49-228-815-0293

NATIONALITY:

Germany
Research Interests
Adaptive Social Protection
Climate change adaptation
Social-psychological factors for adaptation
Urban Water Scarcity
Education
M.Sc. Geography of Environmental Risk and Human Security, United Nations University (UNU-EHS) & University of Bonn
B.Sc. Geography, University of Bonn
Appointments
03/2018-05/2019: Student Assistant in VARMAP section; working on: social protection and its links to risk reduction in order to assess future risks, update of the InsuRisk Assessment tool for identifying countries' risk as well as their readiness for insurance solutions
05/2019-11/2019: Research Assistant in VARMAP, mainly working on ZURES project on vulnerability to heat stress in Bonn, including analysis of household survey and partly supporting KIRMin project on critical infrastructure resilience and IKI proposal on transformative urban coalitions
Biographical Statement
Dominic Sett is an Associate Project Manager for the Adaptive Social Protection (ASP) project, which aims at integrating climate change adaptation, disaster risk management and social protection efforts in Indonesia to strengthen the resilience of communities. Within this project, Dominic leads the risk assessment, as well as the analysis of gaps and development of respective solutions for the integration of data and information across the ASP sectors. Moreover, he oversees the UNU-EHS contributions for the development of an ASP Roadmap and the related implementation framework for Indonesia.
In addition, Dominic is involved in the InsuRisk project on assessing disaster risk and readiness for insurance solutions, and led the writing of the 2021 InsuRisk report on disaster risk, social protection and readiness for insurance solutions. He is engaged in teaching, most notably in Master's programmes at UNU-MERIT, where he also acts as course coordinator for UNU-EHS input, and other Master's programmes at TH Köln – University of Applied Sciences. He has also given guest lectures in international universities and has increasingly engaged in thesis and junior researcher supervision activities.
Dominic started working at UNU-EHS in 2018 as a student assistant and later as a junior researcher, and was involved in different local and international projects. These included: a global analysis of social protection trends to assess future risks, a vulnerability assessment to heat stress in Bonn, research on end-user resilience to critical infrastructure failure in Germany and a global assessment of risk and readiness for climate insurance solutions. He has (co-)authored several policy and research publications, and has engaged in outreach campaigns for different research projects.
Dominic holds a Bachelor's in Geography at the University of Bonn, and a Master of Science degree in 'Geography of Environmental Risks and Human Security' offered by UNU-EHS and the University of Bonn. For his Master's, from which he graduated in 2019, he wrote his thesis on the role of social-psychological factors for the adoption of rainwater harvesting as a measure of adapting to water scarcity in Cape Town, for which he was awarded the Young Professionals "Preparedness 2030" Award by the German Committee for Disaster Risk Reduction (DKKV).