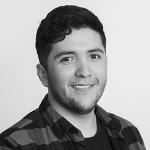 INSTITUTE:

UNU-EHS

OFFICE:

E-MAIL:

sanchez.santillano@ehs.unu.edu

NATIONALITY:

Mexico
Research Interests
Climate Change
Energy
Natural Resources
Education
MSc. Resources Management in the Tropics and Subtropics FH Köln, Institute for Technology and Resources Management in the Tropics and Subtropics, Germany
MSC. Environmental Sciences, Autonomus University of San Luis Potosi, Mexico
B. Eng. Mechatronics Engineering, Durango Institute of Technology, Mexico
Biographical Statement
Federico "Alberto" obtained his Master's degree in Resources management from the University of Applied Sciences in Cologne, Germany and his Master's degree in Environmental Sciences from the Autonomous University of San Luis Potosi, Mexico. On his thesis work, he developed a methodology involving adaptive cycles and panarchy theory to increase the success of the implementation of decentralized renewable energy systems in Mexico, focusing in several key factors like Environment, Social Acceptance, Political Situation, Policy Making and Economy. His work was selected the Best Germany-Mexico Cooperation Thesis in 2017 by the GIZ.
He holds a bachelor degree in Mechatronics Engineering from the Instituto Tecnologico de Durango in Mexico. He completed his degree with research projects on the fields of Construction Machinery and Photovoltaic Systems in Mexico and in Germany.
He has work experience in international renewable energy cooperation and was involved in the organization of cooperation and networking events in Europe and Africa to promote renewable energy investment in Africa, as well as workshops, seminars and conferences. He also carried out a carbon footprint and environmental analyses for energy policy projects.