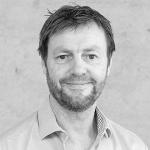 INSTITUTE:

UNU-EHS

OFFICE:

Global Mountain Safeguard Research (GLOMOS)

E-MAIL:

schneiderbauer@ehs.unu.edu

PHONE:

+39 0471 055373

NATIONALITY:

Germany
Research Interests
Climate & disaster risk management
Social Vulnerability and Community Resilience
Sustainable Development in Mountain Regions
Education
Ph.D. Risk and Vulnerability to Natural Hazards – from Broad View to Focused Perspective. Free University Berlin, Department of Geosciences
Diploma, Geography (Minors in Geology and Meteorology), Thesis: Studies on Geomorphology and Hydrogeology in the Area of the Jebel Marra (Darfur, Rep. Sudan) with Special Emphasis on Satellite and Aerial Image Interpretation
Appointments
2007–present: Member of the Katastrophennetz e.V. / katNET
2015-present: Member of WeADAPT, a collaborative platform on climate adaptation issues
2007–present: Member of the Arbeitskreis Geographie: Naturgefahren und –Naturrisiken (working group German Geography: Natural hazards and risks), Deutsche Gesellschaft für Geographie (DGfG)
2018: Invited Co-Author for the position paper: Natural Hazards and Biodiversity Management - Euregiolab (Euregio Tyrol, South Tyrol, Trentino)
2014-2018: Invited Expert for scientific project evaluation within the European Commission's research programs FP7 and H2020
2015-2018: Invited Expert for project evaluation of the European Commission's agency Education, Audiovisual and Culture Executive Agency (EACEA) - for the support of EU volunteers
2018: Invited Expert for the Council of Europe on strategy development for the EUR-OPA Major Hazards Agreement
Biographical Statement
Dr. Stefan Schneiderbauer is Co-Head of Global Mountain Safeguard Research (GLOMOS) Programme, a joint endeavor of UNU-EHS and Eurac Research in South Tyrol. His educational background is embedded in geoscience and the application of remote sensing techniques for natural resource management. He studied Geography at the University of Cologne (Germany) as well as at the Université Louvain‐La‐Neuve (Belgium) and obtained his PhD from the Department for Geosciences of the Free University Berlin (Germany) with a dissertation on populations' risks and vulnerabilities to natural hazards. His main fields of research comprise of climate-related risk analyses, dynamic exposure assessments, social vulnerabilities and community resilience particularly within social-ecological systems in mountain regions.
Before joining UNU-EHS, Dr. Schneiderbauer worked for 12 years at Eurac Research where he initiated and headed the Research Group "Climate and Disaster Risk" within the Institute for Earth Observation. He managed an interdisciplinary team of researchers with whom he developed and applied concepts as well as standardized procedures to analyze and assess multi-risks related to natural hazards. In this position he acquired and led research and consultancy projects at European, Alpine and local scale with a strong emphasis on risk governance issues as well as the identification and monitoring of most appropriate adaptation measures as immediate policy support.
Dr Schneiderbauer's interest in natural hazards-related exposure and vulnerabilities originate from his research work at the European Commission's Joint Research Centre in Ispra, Italy, where his work capitalized on the added value of space-born data and information for assessing risks outside of the European Union.
Previous work experience covers lecturing at various universities in Berlin, facilitating and consulting of projects in development cooperation as well as training and capacity activities for participatory mapping using Geo-Information and Remote Sensing technologies. The majority of this work was carried out in Sub-Saharan Africa.