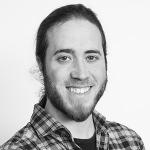 INSTITUTE:

UNU-EHS

OFFICE:

E-MAIL:

cotti@ehs.unu.edu

PHONE:

+49-228-815-0230

NATIONALITY:

Italy
Research Interests
Environment and Conflicts
MENA Region
Vulnerability & Risk Assessment
Education
M.A. Geography and Territorial Processes, University of Bologna
B.A. in Humanities for the Study of Culture, of Modena and Reggio Emilia
Biographical Statement
Davide Cotti is a Research Associate at UNU-EHS, where he participates in the ARIMA project under the joint coordination of the VARMAP and the EVES sections.
Mr. Cotti has gained experience in using Remote Sensing and GIS analysis for social science research during his internship at ITHACA (Information Technology for Humanitarian Assistance, Cooperation and Action) in Turin, Italy, where he focused on the environmental impact of IDPs camps in Darfour, and BICC (Bonn International Center for Conversion) in Bonn, Germany, where he explored the connection between violent conflicts and food security through the monitoring of agricultural production in north-eastern Nigeria. He developed further knowledge of spatial analysis during several years of work in the private sector.
Between 2017 and 2018 he joined UNU-EHS in the capacity of student assistant within the UD-RASP project, supporting the VARMAP team in the assessment of multi-hazard risk of the city of Monastir, Tunisia, by both desk and field research.
He holds a M.A. in Geography and Territorial Processes by the University of Bologna (final thesis in Remote Sensing and GIS) and B.A. in Humanities for the Study of Culture by the University of Modena and Reggio Emilia (final thesis in Contemporary Philosophy). He successfully completed study periods in Canada and France, including an internship at the journal Le Monde Diplomatique.
Mr. Cotti is currently a student in the International Joint Master's Programme in Geography of Environmental Risk and Human Security at UNU-EHS and University of Bonn, where he focuses on the combination of qualitative and quantitative methodologies for the assessment of vulnerability to natural hazards.
Mr. Cotti's main research interests are in policy applications of vulnerability assessments and the interface of environmental change and violent conflicts, with a particular focus on the MENA region.