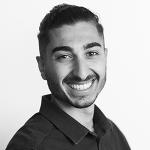 INSTITUTE:

UNU-EHS

OFFICE:

E-MAIL:

bulut@ehs.unu.edu

NATIONALITY:

Germany
Research Interests
Climate Change and Public Health
Climate Risk Insurance
Disaster risk management
Education
Double Degree M.Sc., Public Policy and Human Development, United Nations University – Maastricht Economic and social Research institute on Innovation and Technology (UNU-MERIT)
B.Sc. (Cum Laude), European Public Health, Maastricht University
Biographical Statement
Mr Samet Sevket Bulut works as a Project Assistant at MCII and focuses on climate risk adaptation and climate risk management. He contributes to the "Climate Risk Adaptation and Insurance in the Caribbean" (CRAIC) project that is funded by the German Federal Ministry of Environment, Nature Conservation and Nuclear Safety (BMU). The project seeks to address climate change, adaptation and vulnerability by promoting weather index-based insurance as a risk management instrument in the Caribbean.
Mr Bulut holds a Bachelor of Science in European Public Health from Maastricht University where he focused on the nexus between health sciences, health care, and international politics. Within his Bachelor programme he also graduated from the Honours programme where he worked on healthcare management related projects. Further, Mr Bulut holds a Master of Science in Public Policy and Human Development with a specialization in risk and vulnerability from the United Nations University – Maastricht Economic and social Research institute on Innovation and Technology (UNU-MERIT).
Mr Bulut is passionate about the science of climate change and its adverse effects on human and environmental health. In particular, he is interested in the interlinkage between disaster risk management and climate risk insurance.
Besides his studies, Mr Bulut gained practical working experience in the field of health communication and risk communication while being an intern at the Institute for Public Communication at the Università della Svizzera italiana in Lugano (Switzerland). Moreover, he got an insight into the human development sector while he worked as a volunteer on a community based education approach for children in Puerto López (Ecuador). In addition, Mr Bulut did a six month internship at MCII where he contributed to the "Advancing Climate Risk Insurance Plus" (ACRI+) project and "G7 InsuResilience Initiative". Afterwards, he did a three months internship at the Friedrich Naumann Foundation for Freedom in Manila (Philippines) where he focused on the nexus between climate change and human rights.