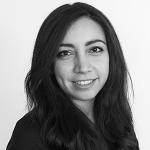 INSTITUTE:

UNU-EHS

OFFICE:

E-MAIL:

meza@ehs.unu.edu

PHONE:

+49-228-815-0245

NATIONALITY:

Mexico
Research Interests
Disaster risk management
Environmental hazards
Risk and Vulnerability Assessment
Education
MSc. Natural Resources Management and Development, TH Köln, Institute for Technology and Resources Management in the Tropics and Subtropics, Germany
MSc. Environmental Sciences, Autonomus University of San Luis Potosi, Postgraduate Multidisciplinary Programs in Environmental Sciences, Mexico.
Postgraduate Specialization in Environmental Sciences, Management and Sustainability, University of Colima, Faculty of Science. Mexico
BSc. Environmental Science and Risk Management, University of Colima, Faculty of Science. Mexico
Biographical Statement
Isabel Meza holds a master's degree in Environmental Sciences from the Autonomous University of San Luis Potosi in Mexico, and a Master of Science in Natural Resources Management and Development by the University of Applied Sciences TH Köln in Germany, both with focus on drought risk management. Also, she had a specialization in Environmental Science, Management and Development and holds a Bachelor in Environmental Sciences and Risk Management from the University of Colima in Mexico.
She has work experience in risk and vulnerability assessment, sustainability and environmental hazards. She worked on the risk assessment of the Colima volcano in the state of Colima, as part of the National Risk Atlas of Mexico project. Also within this project, she joins the 100,000 Strong Americas Innovation Project, modelling the ash fallout and vulnerability around Volcan de Colima. During her masters, she developed a drought risk index for Rio de Janeiro state in Brazil.
At UNU-EHS she works at the global and regional level on the vulnerability and risk assessment to different types of drought impacts, indicator development and validation of risk assessments.