2016•11•10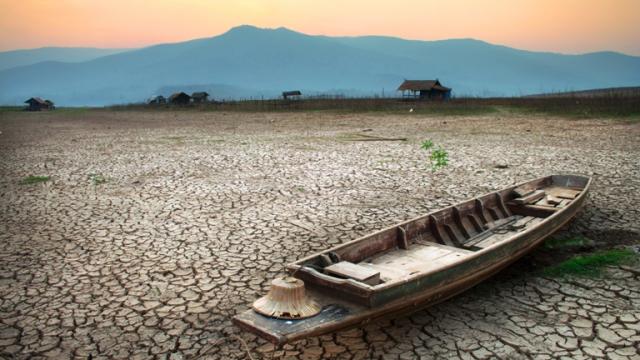 Photo by Piyaset
Almost 20 million people were displaced from natural disasters in 2015 alone, the majority climate-related. A large proportion of the displaced are children, whether through voluntary or forced climate change related mobility. It is essential to recognize the relationship between climate change, migration and children's rights, which has so far been largely overlooked in research, program design and policy-making.
Children comprise up to 50 per cent of the population in the Global South, the part of the world which is most affected by the impacts of climate change. People are displaced from, and migrating away from regions affected by climate change hazards such as sea level rise, storms and drought to escape risks, have secure livelihoods and work towards a better future. Sometimes, children may embark on this journey by themselves, families may bring their children with them or the children are left behind as their caregivers are compelled to seek opportunities separating families.
Displaced persons lose much more than shelter when forced out of an area. They lose access to employment, education, religious services, healthcare, political autonomy, social networks and the security associated with a sense of home. Children are inherently more vulnerable than adults when exposed to the risks associated with displacement due to their physical, psychological and emotional immaturity and reliance on adults for their personal security both at the time of moving and in its aftermath. When children are displaced they can suffer impacts to their health and nutrition, and difficulty accessing water, sanitation, shelter and education. They can also become vulnerable to trafficking and sexual abuse and infringements on their cultural identity stemming from a possible loss of home, nationhood and childhood.
Currently, there is little literature examining the impact of climate change mobility on children's lives. Research methods that assess how climate change interacts with mobility are typically centered on the heads of households and do not take children into particular consideration. Moreover, it is questionable whether the term "voluntary migration" is applicable to children. Voluntary migration is often seen as beneficial to migrant households as can it build resilience and produce remittances to support livelihoods. Generally, children do not voluntarily take the decision to move, rather they are compelled to move by the situation or by their care givers.
The research community should respond to this research gap and develop a deeper understanding of how children are affected. It should generate disaggregated data by gender, age, ethnicity and disability, supporting the implementation of the Paris Agreement and in the new five-year work plan of the Warsaw International Mechanism on Loss and Damage, including the task force on displacement.
(This blog was originally published in The Huffington Post. It is part of a series produced by The Huffington Post, in conjunction with the U.N.'s 22nd Conference of the Parties (COP22) in Morocco (Nov. 7-18), aka the climate-change conference. The series will put a spotlight on climate-change issues and the conference itself. To view the entire series, visit here.)